How does the idea of living and working in the sunny Med sound?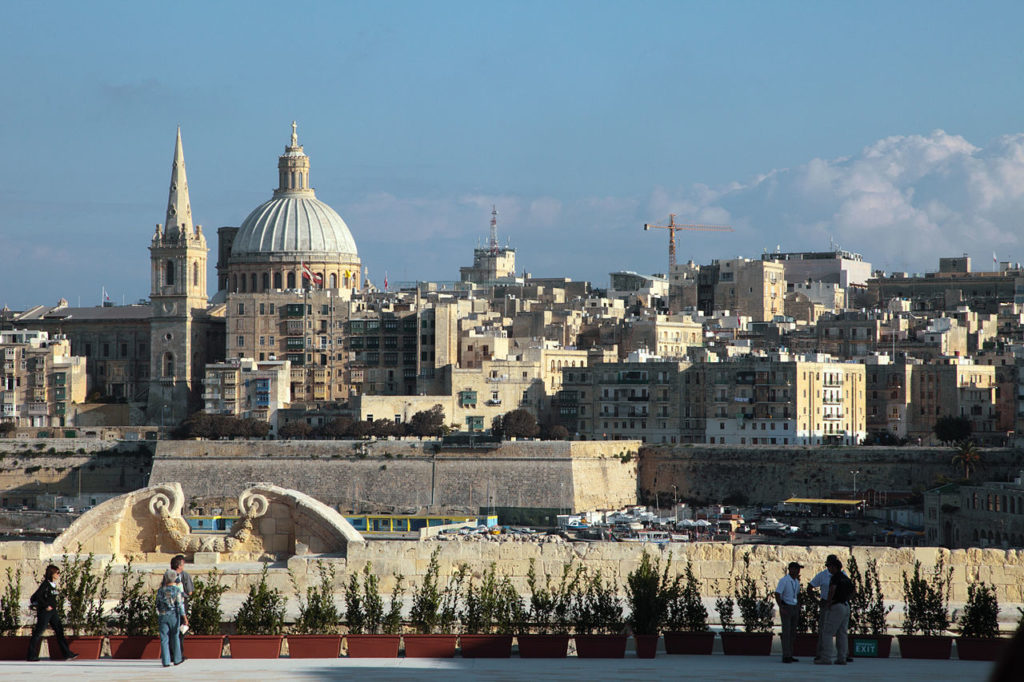 In recent years, Malta has become one of the biggest hubs for those who wish to join new and exciting industries while enjoying a great lifestyle in the Mediterranean.
And, thanks to the growth in a number of good opportunities, the island has become more multi-cultural, attracting professionals and specialists from a large variety of countries.
Industries like IT, iGaming, hospitality, finance, telecommunications, pharmaceuticals, entertainment and many others are growing fast. And, with them, grows the need to satisfy the demand by getting professionals from foreign markets.
By the end of 2018 Malta was hosting 55,280 people from other countries, all of which are in gainful employment and enjoying a new life on the island. In 2002, the number of such foreign nationals employed here was 4,000 – quite an amazing increase.
Moreover, with job creation in Malta continuing to increase, the national strategy is to add new benefits in order to attract more foreign nationals, as the authorities recognise that the economy cannot survive without foreign workers.
Some sectors necessarily attract a higher amount of foreigners than others. iGaming, for example, makes up 12 per cent of the national GDP, earning the island its title as iGaming Capital of the World. And, IT professionals are particularly needed, too.
These industries all require highly-skilled, qualified professionals, and it is a demand that Malta's small size makes it impossible to satisfy.
However, even other sectors that do not necessarily need a formal qualification or experience are now attracting foreigners.
What jobs can you expect to find available in Malta?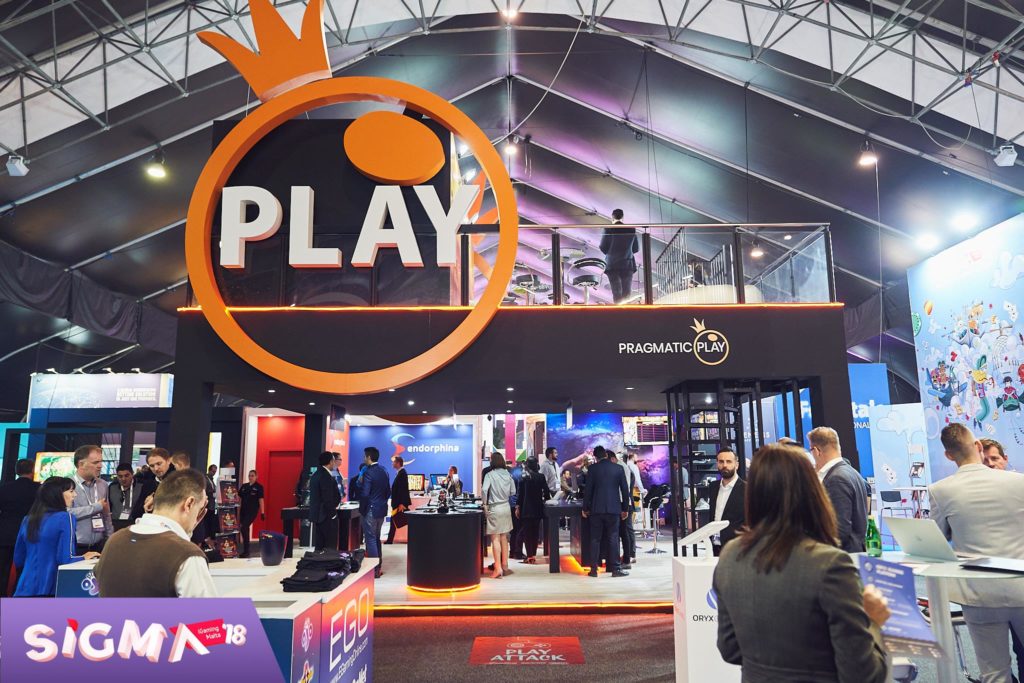 Many sectors nowadays seek to employ foreign nationals, for one of two reasons: either the supply doesn't meet the demand of these companies, or else the Maltese are not interested in carrying out particular jobs. Some industries expect the appropriate qualifications and/or experience, but some others don't really require this.
Among those that will ask for some qualifications and experience there are the following:
iGaming: With most of the big names in the industry being based in Malta and largescale events organised through iGaming specialists SIGMA, this is an industry where new opportunities are born every day. Dozens of other iGaming companies have their base in Malta, as do a number of affiliate companies such as WIS Ltd. (Here in this article, you also can find out more about online gaming jobs on Malta)
As a lead generation company , here at WIS we are currently enjoying a very positive growth and, as a result, you are always sure to find a number of exciting openings with us. We are big believers in maintaining an awesome company culture, with some thrilling extras like healthy food, great coffee, and education opportunities.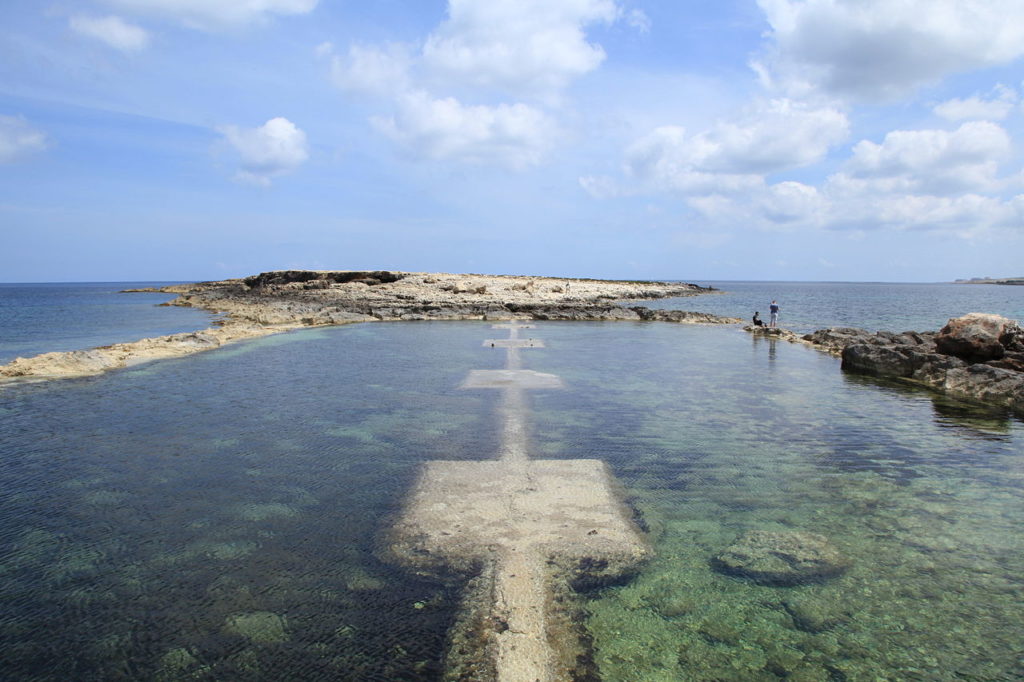 What kind of roles can you expect to find within the iGaming sector? These vary, as do the qualifications and/or experience required, with the most common positions related to content specialists; product managers; designers; developers; sportsbook managers; casino managers; SEO specialists and more. The industry also offers a number of entry-level positions for those with no experience in iGaming; you will find more information about this below.
Finance: This is another specialised sector that is turning to foreigners to satisfy the demand. Qualification and experience requirements tend to be quite specific, given that the industry is very strictly regulated in legal terms.
You can expect to find vacancies for trust administrators; accounts supervisors and managers; insurance officers; customer relations managers; accountants; tax specialists; lawyers; risk assessment and fraud officials; payroll executives; book keepers; settlement officers and more.
Telecommunications: With the island experiencing a boom in technology, this is another area that is proving to be full of opportunity. You are likely to find openings for roles like radio networks engineer; line technicians; software developer; technical support agents; systems engineer;

and

field technicians.
Pharmaceuticals: Also a huge industry that includes the traditional roles but that recently received a huge boost following the legalisation in Malta of cannabis for medicinal purposes. With the first Medical Cannabis World Forum having taken place last year and more planned, international feedback to the industry has been very positive, with the new legislation attracting foreign professionals in the field to Malta. The doors are open for business on this one.
But what about those who have no experience or qualifications?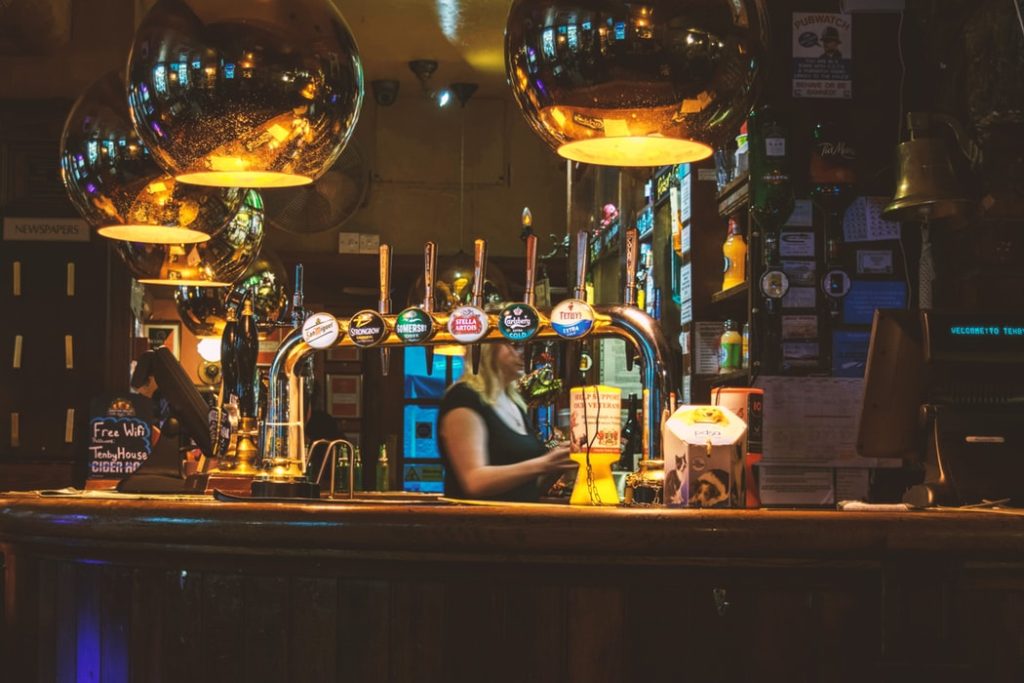 The jobs mentioned above need an amount of knowledge or experience. So, what happens if you have neither, but you would love to make a new start working and living in Malta? Does this mean that you should give up?
Not at all. Let's start with the most popular sector– iGaming. The beauty of this industry is that it can also offer opportunities for total newbies, as long as they are committed and happy to learn new things. One option is to get a foot in the door by applying for a position that does not require specific industry knowledge. Examples would be within the Marketing, Human Resources, Office Administration or Customer Support department, especially if you already have experience working within similar roles and if you speak good English!
Once you are part of the industry, it will not take long for you to pick up knowledge, which will make it easier to move to a different department or company within iGaming. All you need is some motivation!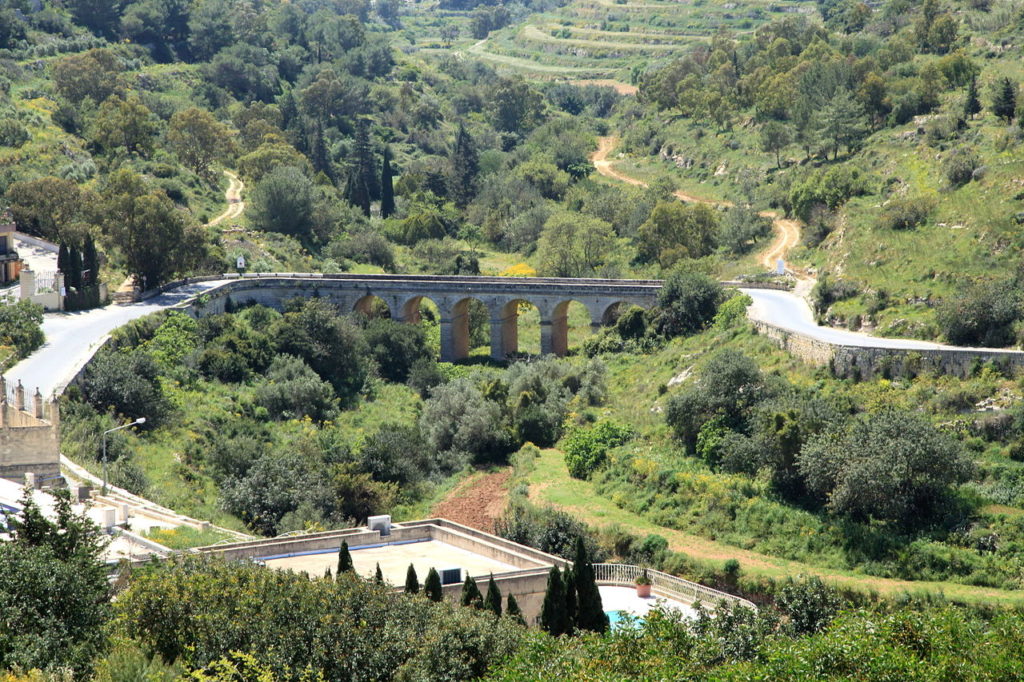 Also very high on the list of popular industries is hospitality. If you're not part of a professional industry but you are looking for a job in Malta, this area will still offer suitable openings at entry level.
Kitchen openings typically include all grades ranging from the very top and most well-paid – executive chef, head chef, sous chef, chef de partie, commis chef, all of which necessarily require various degrees of experience, and all the way down to dishwasher. Many people join the industry at an entry level position and work their way up, as the opportunities for career growth are many.
Expect to also find non-kitchen jobs such as waiters and servers, concierge, sommelier, hotel management and staff, front of house, restaurant manager and more. Even in this case, if you lack experience and qualifications it is always a good idea to start out with the lower positions and gain knowledge on the job.
Entertainment is another good option, with many openings offering the possibility of a fun job on an island known for its equally fun lifestyle – club hosts and hostesses, performers, bartenders, cocktail masters. Be aware that these openings are usually available seasonally, so you will not necessarily be in employment all year long.
Finally, construction is another sector that attracts many foreign workers, and one where experience is unlikely to be needed.
Will you get your moving costs covered if you get a job in Malta?
One of the most important things to sort out before packing your bags to take up a new job is travel costs and arrangements.
Typically, your new employer will help – here at WIS, for instance, we give you full support for the relocation process, helping you sort out your travel details and offering advice as to how you can make the move to Malta as stress-free as possible. And, once you're on the island, some companies even offer temporary accommodation, which is usually shared with other new employees, until you settle in to your new life and you find something suitable and within your budget.
Where to live?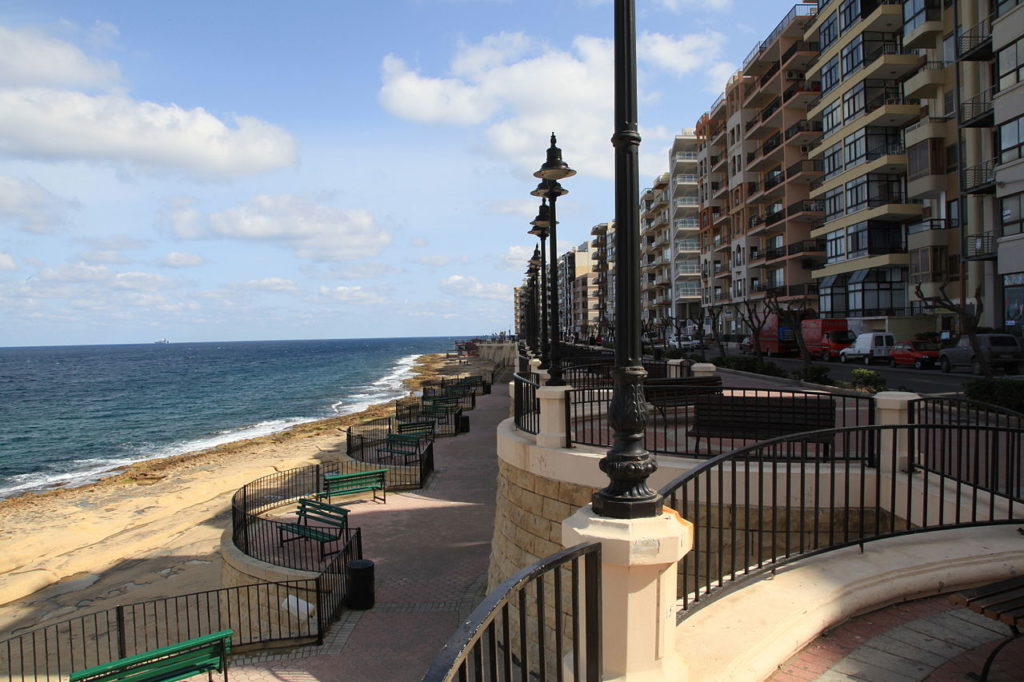 The island's small size makes it easy to get around, but be aware – traffic can be really bad, and cycling is only just now becoming common on the roads. Which means that the closer you are to your place of work, the easier your life will be!
The most popular areas, especially for the younger ones who are also keen on discovering the nightlife, tend to be around the Msida, Ta' Xbiex, Sliema and St Julian's area.
Here, you will find many apartments that are well-suited to the need of foreigners available for rent, some of them shared. It is a pretty area, with promenades, restaurants, bars and a lively multi-cultural community. And best of all, most places are very easy to reach on foot. The majority of iGaming companies are typically based around this area, which fits the lifestyle perfectly.
Other areas that are popular, especially with an older crowd, include the capital Valletta and smaller villages in the centre of the island, such as Attard and Lija. But bear in mind that you will be adding quite a bit to your daily commute time!
Will I have to learn Maltese?
Well, it won't hurt – but the short answer is no. English is one of the country's main languages and is also the main language spoken on the streets and in shops. You will find that even most Maltese people speak English among themselves. Also, remember that you will likely be socialising within mixed nationality groups, so practising your English will certainly turn out to be useful.
And should you decide that you'd like to learn Maltese after all, government has now started offering a basic course in the Maltese language created specifically for workers in the sector.
Is it safe to live there?
Malta still ranks as one of the safest countries in Europe, especially for women, while bigger cities like London continue to see a negative trend in their rankings. Walking around at night, even alone, is still generally considered to be safe and the island enjoys a low rate of crime. Of course, it is always wise to use common sense. Pick-pocketing and petty crime around the more popular entertainment and tourist areas such as Paceville, St Julian's and Sliema do occur, so it's a good idea to use a normal level of caution and to stay alert. Basically, do keep an eye on your smartphone, don't leave your drinks unattended and don't overdo alcohol consumption, especially if you are on your own and do not have anyone looking out for you.
And what about fun?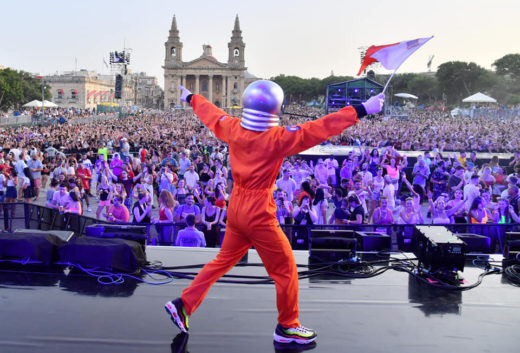 One of your first questions is most likely to be: what can I expect from this Island? Malta is known for its laid back island culture and vibrant social life, which means that get along with both locals and other foreign workers will be a smooth process.
The island's events calendar is typically packed across summer and winter, including a number of free events and festivals, such as the ever-popular mega Isle of MTV concert, the summer Malta International Arts Festival, and Notte Bianca. Malta is seeing more and more huge foreign acts, such as the legendary Cirque du Soleil, which will perform Vitori, an original live performance, Bars and pubs often have free live music going on, and most art exhibitions are also free
For those who prefer quieter pursuits, beaching it, hunting for secluded bays, trekking in the cooler weather, or just chilling in a piazza with a beer (do check out the local, iconic Cisk and get brownie points for pronouncing it correctly, 'chisk') or a coffee are all equally great options, too. And Malta also offers a great lifestyle for families, too, with plenty of child-oriented activities and events.
Living & working in Malta - Working permits for EU & non-EU Members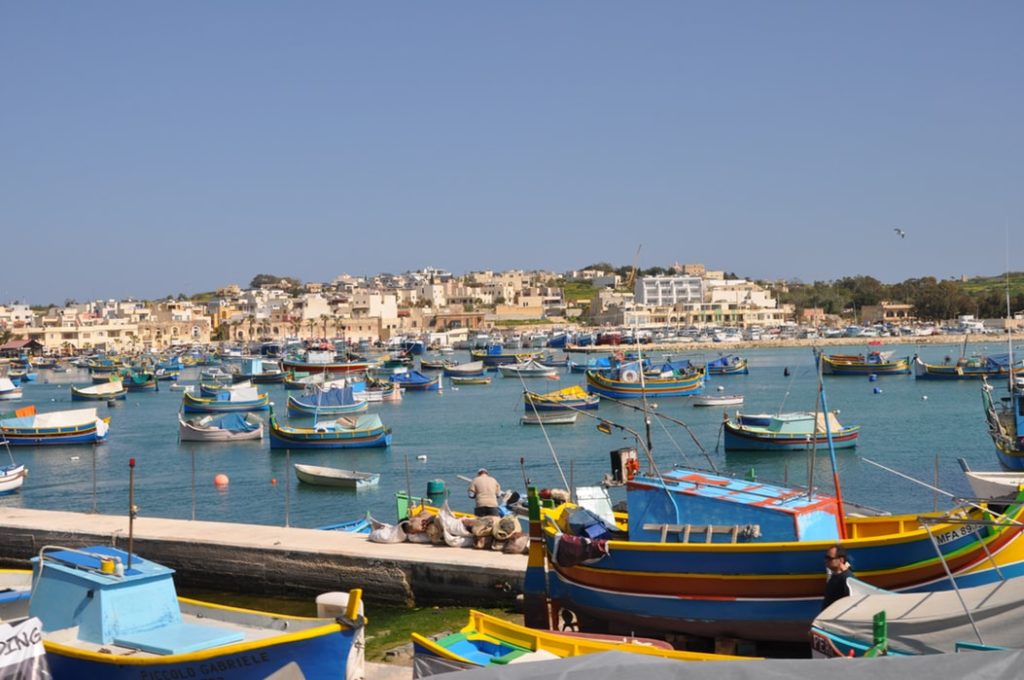 Of course, one big consideration when moving countries is paperwork and permits. How easy is it to get the relevant permits for residency; to obtain a working permit; open a bank-account; and to ensure that you are in line with the law? Not having your paperwork in order can turn into a lot of worry and expense later, so this is a very important part of your relocation process.
Your first step is to ensure that you will be able to work legally in Malta. Malta forms part of the European Union, which means that if you are a citizen from an EU member state (plus Iceland, Liechtenstein, Switzerland and Norway) you will be able to relocate to the island and start working without needing a VISA.
It is advisable to have a job offer in the bag before you actually make the move, and this is where good research will help you. Jobsplus, which is the employment department in Malta, collaborates with the EU in order to offer advise to EU nationals about job opportunities on the EURES portal.
If you are from outside the EU, you will need to go through the process of obtaining a VISA, and the paperwork required depends on the country you're from. Working permits are then issued by the ETC, but you will need your employer's help on this one: basically, it is the employer who needs to apply for it on your behalf.
Once given, the permit – called an e-residence card – allows you to both work and live in Malta. You can find some more detailed information here.
What happens when you get married to an EU national?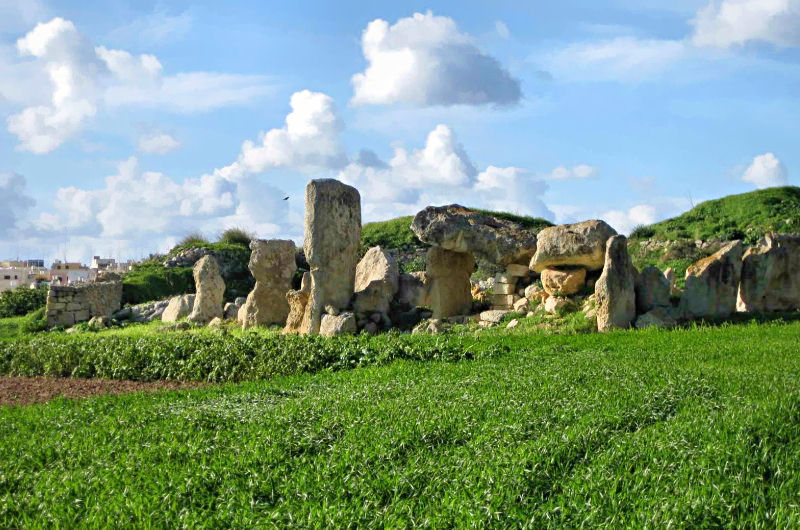 What happens if you are not an EU national, but you get married to an EU national residing in Malta? We all know how it goes – you move to a country and fall in love with more than just the social life! Such a decision can have a big effect on your situation, as spouses do get given more rights. For example, the foreign spouse of a Maltese citizen may acquire Maltese citizenship by marriage after five years of marriage.
But this does not mean that the spouse must wait for these five years to be over, before legal employment in Malta can be sought. The spouse of a Maltese or an EU national is also covered by their working permit, as long as the latter is living in Malta, and enjoys the right to legal employment that this brings with it.
Now's the time to take the plunge!
Intrigued? There's never been a better time to join the ever-growing community of foreign professionals and workers in Malta! And the good news is, that, if you do receive a job offer that interests you, many companies will help you out with the relocation process and with obtaining the necessary paperwork!
Here at WIS, we have a whole list of open vacancies, so take a look at our homepage, or check them out in detail here.
See you on the island!