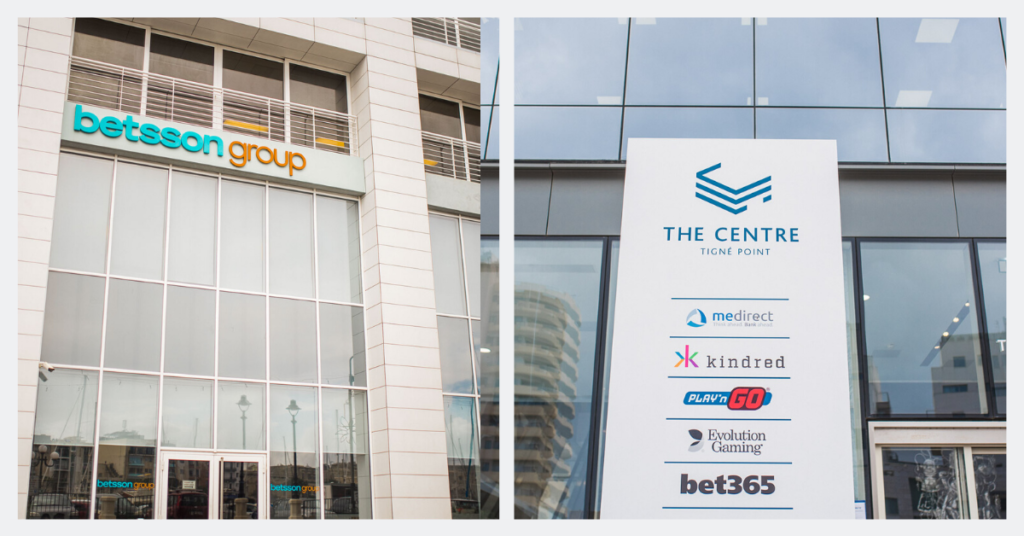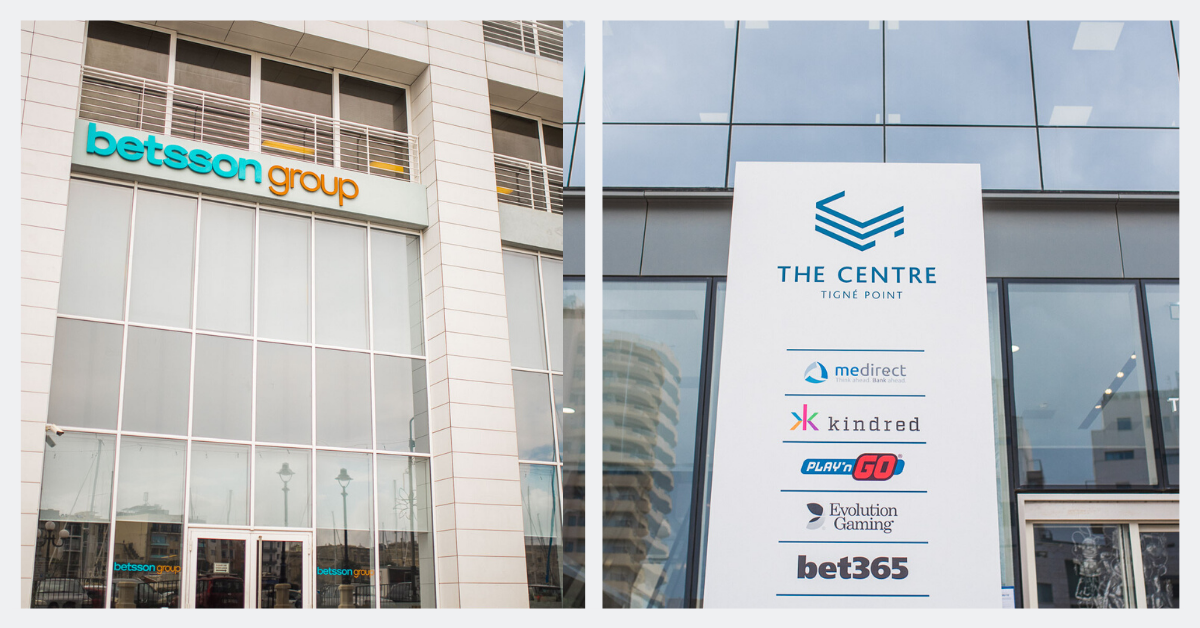 Which are the top-rated employers in Malta's iGaming sector?
It is now an accepted fact that anyone who is anyone in the global iGaming industry is probably based in Malta, or at least has a strong presence in the country. With iGaming contributing to over 12% of its GDP, it the Mediterranean island has become the official hub.
And, every day, new names are being added to the list of over 500 companies that are involved in the sector. From operators to developers, affiliates and other service providers, the numbers keep increasing and creating more job opportunities.
It is not surprising that iGaming jobs in Malta are considered to be very desirable, attracting foreigners from a number of countries. And, at the top of the most sought-after names are three of the biggest iGaming companies – Betsson, LeoVegas and Kindred.
These are the three companies that traditionally rank highest in terms of job applications, and the reasons are obvious. With each of them boasting extensive experience in iGaming, they command the numbers and the reputation.
But what is it that makes those who are looking for a job in iGaming place them a cut above other companies? This is the question that we will attempt to answer here, taking into account a number of elements such as company culture and benefits offered, and including each company's performance on the popular jobs portal Glassdoor.
Before we continue, a word on Glassdoor reviews. Bear in mind that a degree of caution should always be exercised when taking into account such reviews before taking a decision about applying or accepting a job with a particular company. Not all reviews are genuine, and this applies both to positive and negative ratings. In our experience, it is best to take an overall view of multiple reviews and to watch out for tell-tale signs that a rating may be less than honest.
LeoVegas
Address: Bisazza Street, Sliema / Email: [email protected] / Tel: +356 2778 1166
Office: A quick look at LeoVegas's social media reveals a funky office spread over four floors. Healthy snacks and food are provided for the 'Lions' – as the employees call themselves – in the beautiful kitchen area. Add 360-degree views of Valletta, pool tables and coffee bar and it is easy to see why these are touted as some of the coolest offices in Malta.
Benefits: LeoVegas employs over 900 people on a global level, so you know you're joining a stable company with experience in employee relations. Tangible benefits to working there include a gym allowance, health insurance, free food, regular events and a cool office environment. The company is known for putting a high priority on helping employees improve their skills and gaining new ones, so training opportunities are also plenty. Working here automatically brings with it a level of independence – trust is one of the LeoVegas pillars, so expect a challenging environment that offers independence.
Looking for: The careers page showcases an ever-changing list of jobs within various departments. Because of its sheer size, expect to see a variety of vacancies, from entry-level upwards. Openings for Content and SEO related vacancies are frequent. Customer-facing positions are also popular.
LeoVegas Employee Reviews
As always, the employer reviews on the LeoVegas Glassdoor profile are a mixed bag. While many reviews criticise upper management, these are balanced out by a whole list of other positive reviews praising the team spirit, the offices, the salary structure and the opportunities for growth. An encouraging number of reviews are written by employees who have been working there for over a year, so the long-term prospects are also positive.
Company culture: In general employees praise the company culture, although the internal politics do come in for a significant amount of criticism. Much like all big companies, bureaucracy seems to be an issue. If you prefer working within a flat hierarchy structure, this may not be the best place for you.
Atmosphere: On the positive side, the free snacks, lunch and breakfast are very popular, as are the regular after-work events organised by the company. The office vibe in general comes in for a lot of praise, and there appears to be a good community spirit.
Extra features: The online presence of LeoVegas is very strong, so you can build a very good idea of what kind of company culture to expect if you start working here. The company is very keen on corporate social responsibility, and regularly organises events with a strong community aspect. There are also the fun events, of course, which add an extra touch of colour to the lives of the employees – a quick look at the social media photos will convince you that this fun aspect is a strong element. The company also promotes a healthy lifestyle and offers employees the facility to pursue it.
Check out their vacancies here.  The company also has a specific Facebook page for vacancies here and a main social media hub here.

Check out our job openings at WIS Ltd
Betsson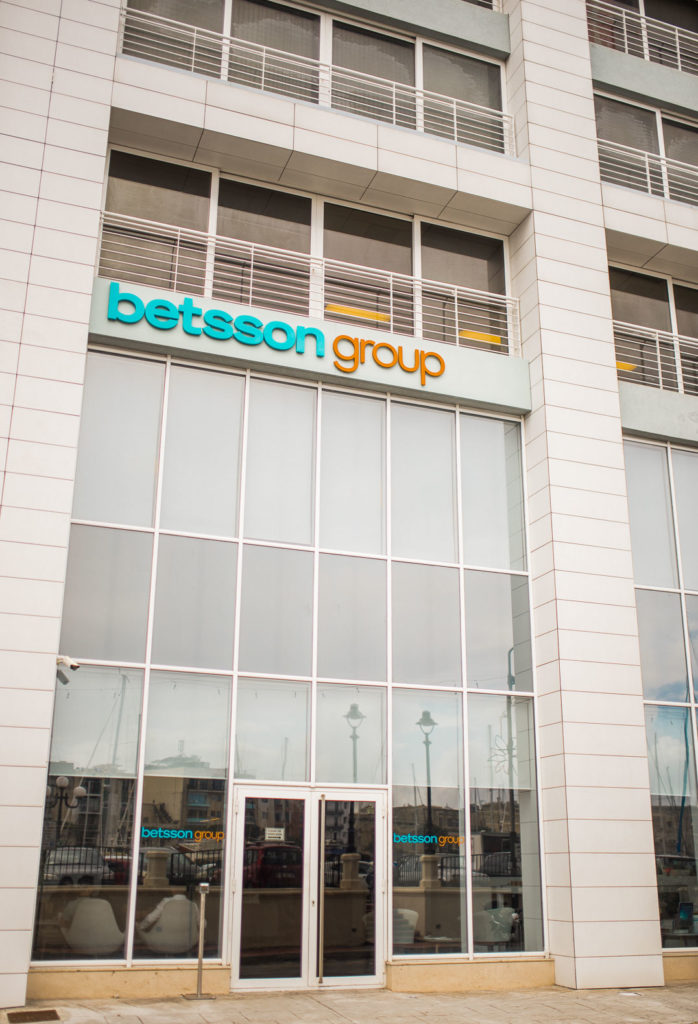 Address: Betsson Experience Centre, Ix-Xatt ta' Ta' Xbiex, Ta' Xbiex / Email: [email protected] / Tel: +356 2260 3300
Office: Located on the promenade of Ta' Xbiex, one of Malta's busy tourist and iGaming hubs, the Betsson headquarters in Malta are equipped for the 21st century gamers and tech whizzes. Friday beers and wine on the terrace – which commands stunning views of the marina – are a thing, as is the eighth-floor chillout area, sporting ping pong, billiards, video games and socialising potential galore.
Benefits: Employees are offered a gym allowance, health insurance, free breakfasts and snacks, an on-site general practitioner and regular team-building and corporate events.
Looking for: Betsson employs over 600 people in Malta, making them one of the largest employers –The company has some 20 brands in casino and sportsbook, so new vacancies are created on a weekly, if not daily, basis. The company's career website mentions "a wide range of roles available across all functions – be it Customer Service, HR, Finance, Tech, Legal, Payments and Risk, Sportsbook, Product management, Marketing and Commercial" – the sheer amount of departments also means that career shifts are possible after joining.
With a dedicated micro-site to career opportunities, you can become familiar with the recruitment process and the company pillars. The site also includes testimonials from employees and interviews with key people, which will give you a head start for the interview process.
Betsson Employee Reviews
Betsson gets an overwhelmingly green light from present and past employees on the company's Glassdoor Profile, which is highly encouraging for any prospective team members. The Swedish management system comes in for quite a bit of praise and, although some reviews do mention internal politics, it appears to be at an acceptable level for a company of that size.
Company culture: Betsson follows a more corporate structure than iGaming companies typically do – many of the reviews mention lack of flexible hours. However, the company's positive approach to maintaining a good balance between the length of working hours and personal life, as well as the opportunity to grow, also come in for a lot of praise.
Atmosphere: Betsson is known to be extremely multi-cultural (the Malta offices employs 50 nationalities), something that employees find "exciting" and "interesting". There is a strong community feeling, with many describing their colleagues as friends and describing their time at Betsson as a positive experience.
Extra features: As one of the stalwarts in the iGaming scene, Betsson offers employees a full package, starting with an environment that features all the latest technologies and gadgets. The Facebook page Betsson Cafeteria, with some 1K followers, is the cyber hangout for past and present employees and offers friendly banter and useful tips to expats. It's also a cool way of bringing people together, especially those who are in a new country and looking for opportunities to make new friends.
Check out their vacancies here and the company's social media page here.



Check out our job openings at WIS Ltd
Kindred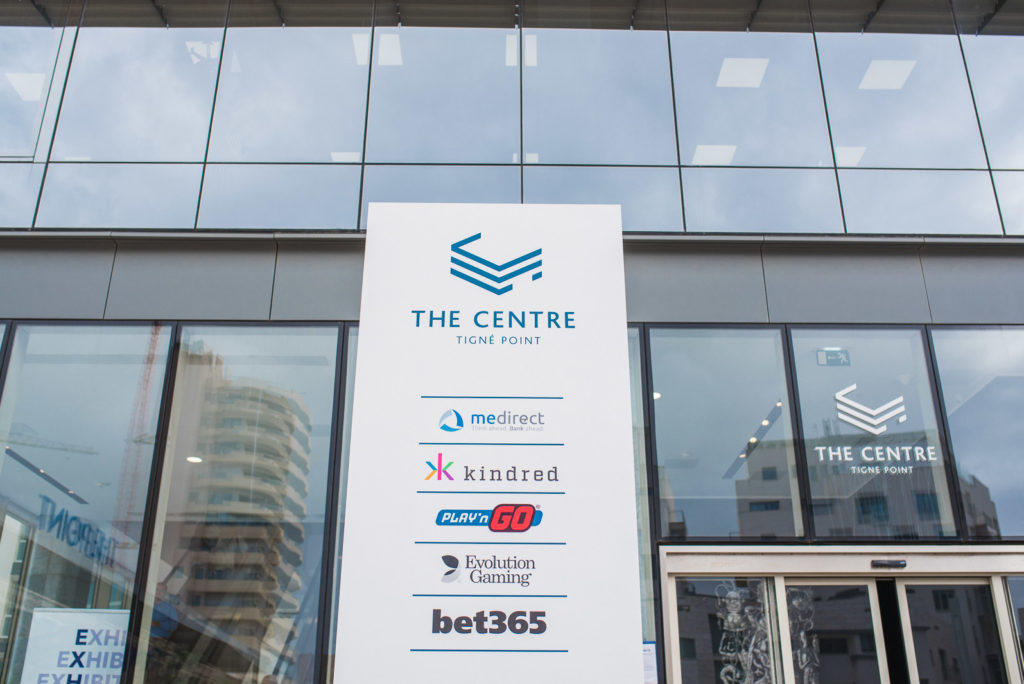 Address: Tigné Point, Sliema / Email: [email protected] / Tel: +356 2133 7610
Office: The company has over 20 years' experience in iGaming, having seen its origins as Unibet. Located in one of the most prestigious locations in Malta – Tigné Point – Kindred is one of the biggest players in iGaming on the island, employing a global team of over 1,600 people to cater for 11 brands. Hundreds of these are based in the Malta office, representing some 50 nationalities.
Benefits: Employees get to enjoy being part of a vibrant office with all the facilities expected from a modern environment. Think huge cafeteria, kitchen and hangout area, multiple corporate events, health benefit and a culture where employees are encouraged to think outside the box. Some of the employees are also offered free parking.
Looking for: Kindred is one of those iGaming companies that need people across a variety of departments to suit a variety of human resources needs that vary from corporate to customer service, data and analytics, user experience, gaming, Sportsbook, marketing, account management and more.
It's a safe assumption that there will always be a range of vacancies available. Some will require specialisation or experience, while others will offer opportunities to iGaming newbies.
Kindred Employee Reviews
The positive feedback from employees is overwhelming on the Kindred Glassdoor profile, with 4.2 stars across the board. Perhaps surprisingly given the size of the company, a number of reviews refer to the flat structure and the lack of excessive bureaucracy. Employee turnover appears to be low, with some of the reviewers having worked with the company for over three years.
Company culture: Work-life balance plays a big role at Kindred, and is mentioned in many of the reviews. Employees are encouraged to think for themselves and to act independently. An open door approach is encouraged among managers.
Atmosphere: Friendship is a word that you will find repeated by a good number of Kindred employees and is viewed as the basis for the working relationship. The website showcases interviews with some of the employees, which is always interesting and can offer good insight into the personalities of the people working there and whether you will be a good fit.
Extra features: With the tagline "the best in class employee experience" to live up to, Kindred claims to also score high on diversity and ensuring equal opportunities for all, with a yearly performance report to back these claims. The company pledges continuous investment in "new technology, exciting products, and above all else, our people" to provide a working environment that is a cut above the rest. The website also gives a very good explainer of the interview process, so that you know what to expect.
Check out their vacancies here and check them out on social media here.


Check out our job openings at WIS Ltd
Get to know us - WIS / Web International Services
Are you familiar with WIS? We are an independent Affiliate Marketing Company based in Sliema (Malta), where it all happens. Our speciality is acquiring new clients for iGaming companies and for the financial services industry. The name of our game? Great content that goes beyond the ordinary. And we achieve this thanks to a team of dedicated employees, our Wisinators, who work tirelessly to make sure that the user is happy. But it's not only about working hard. At WIS, we pride ourselves on a unique company culture that places a priority on people and the environment. Our green initiatives are second to none and we also love to create a beautiful work-life balance for our team. From great coffee to healthy food and snacks, educational benefits, complimentary e-scooters and more, our goal is to maintain a team of shiny, happy and successful people!
The good news is, we are always looking for committed and like-minded people to join our team and iGaming experience is not always huge criterion for us when hiring. Whether you are looking for a job in content writing, you aspire to be a Product Manager or to work in another department within the iGaming industry, have a look at our careers page as we have a constant stream of vacancies. And, if you're wondering what working at WIS would be like, look no further. You can see what some of the members of our team have to say about working at WIS here. Interested? Check out our hiring process and our list of vacancies here.