---
Published on: 29 May 2019
WIS is taking on the greener challenge. In our industry, companies do not just need to be awesome places to work for, they also need to have a certain awareness about what's going on around them.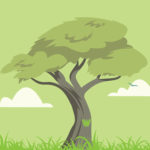 These were our goals:
• Reducing our impact on the environment (f.e. lower energy consumption, lower water consumption, waste reduction)
• Reduction of internal efforts (f.e. cleaning, garbage removal, orders, carrying around heavy water six-packs)
• Improvement of internal happiness (f.e. less frequent overfilled bins, no "end of day lights off or ACs off" rules)
• Reducing operational costs (f.e. electricity bill, water bill) and purchasing costs (f.e. drinking water, coffee capsules, garbage bins, printing paper)
• Increasing corporate social responsibility
We're going deep, with few compromises as possible for our people
We were looking for ways, that these goals are possible with the smallest compromises possible for our staff. We didn`t want to come to a point where it`s annoying.
Little things can matter a lot
An example of a little thing having a huge impact is that of the "No straw" movement. The "No straw" movement was initiated by a 9-year-old boy named Milo Cress in 2011, this is a perfect example. If you've ever seen the devastating look of a sea turtle with its nostril blocked by a plastic straw, you'll never want your drink to be served with a plastic straw again. Here in the office, we drink juices and smoothies and we use glass straws.
Here are environment-friendly improvements we have done by now:
We save on energy: 

a) LED lamps

almost everywhere, which save a lot of energy

b) Time clocks

for electricity. In case you forget to switch off your monitor, the time clock will do the job. We clock them usually in between 6am-8pm and on the weekend every plug is off by default. This will save energy as well.

c) Motion sensors

 (f.e. for corridors) so lights will be there only when needed. 

d) Proving new monitors which consume less energy: We also encourage people to do use the energy-saving mode (read more about our workstations in general here).
We save on water: 

a) We use only the shortest program for the dishwasher necessary. If you fill only with dirty mugs and glasses, you don`t need a 2-hour program on high temperature. That saves both water and energy.
b) We use water hippos in some of our toilets: This is a small tool which regulates the amount of water flushed down.
c) Reminder everywhere for economical usage: There is a sticker close to our water tabs, reminding people to be economical with water.
d) We use our coffee/tea mugs multiple times during the day to save effort for the cleaners and space in the dishwasher. So we wash fewer items, which saves water and also energy.
We save on plastics:

a) We use a reverse osmosis water system in the kitchen for our drinking water supply. Reverse osmosis is one of the best water filter systems (here more about the topic

), which

saves us from ordering and carrying plastic bottles. Also, plastic bottles may contain Bisphenol A, which can contribute to diseases. We also use this filtered water to fill our coffee machines, so we don`t need to fill them up with water out of plastic bottles. Just imagine, how many people drink coffee a day and how much water from plastic bottles you`ll need to refill (because most people don`t like to drink tap water coffee). This produces much less waste, and the effect is actually big. We like that because always full bins would annoy all of us.
b) Glass straws instead of the plastic ones. The glass feels neutral in the mouth and is very easy to wash in the dishwasher. In our opinion, it`s better than straws out of bamboo. Will save also money in the long run. It's a no brainer!
 We save on paper:

a) We try to print less; we have this message at the bottom of all our company emails and personal email addresses – "Please consider the environment before printing this email"
b) We use only recycled paper for our printers. The only difference is that this paper is a little bit thinner. From the appearance or color, you wouldn`t spot a difference.
c) We ask the people to print on both sides, who print naturally the most (f.e. HR). This saves 50% paper. Instead of eight pages, you`ll use only four.
d) Box for rough paper: Printed paper can be used on the other (white) side for notes. Close to our printer, there is a box for rough paper, where everybody can put and take those sheets.
e) We encourage digital signatures: Employees can use docusign.com to sign documents digitally. They say on their homepage: "Save money, time and trees". We can agree on that, it`s true.
We save on waste:

a) We`re separating our daily waste (plastic, organic, and general waste). We`re also using white organic bags (which are recyclable) for organic waste, until this waste will land eventually in our composter. Even though Malta as a country is poor at recycling and is called the dirty men of Europe, we try to do what we can. Especially if it`s clear that the majority of plastic never gets recycled (91% of the world`s plastic is not according to this article).
b) Composting: We compost all organic waste (this produces fertile soil for our indoor plants and saves work to carry garbage down and reduces our waste in general). Since it`s quite hot here in Malta and there is also usually some wind, it works quite well actually.
c) Refilling of toners: Once they are empty, we`ll get them refilled. We don`t need to buy new toner cartridges or throw away the empty ones.
d) Box for old batteries: They do not belong in the general waste. We provide a box in the office for old batteries, so that they won`t be disposed clueless.
e) No personal bins: We offer bins only in the kitchen and bathrooms. This will make sure that every waste is separated. It will also reduce that people eat lunch alone on their desks instead of together with colleagues in common areas. It will reduce spills and food rests on the desks, which will reduce cleaning efforts. We believe it will also reduce overall waste, f.e. if rough paper goes into the designated box for it instead of in the personal bin. Overall, it`s less convenient for everybody but it was actually a good success to do this. Actually, also our cleaning lady was very happy about that (this external article inspired us to do this step).
f) Real coffee and no capsule machines. As they create a lot of unnecessary waste. The capsules even contain metal inside! Instead, we have a professional espresso and also a fully automated coffee machine: Not only giving us the best coffee possible, the coffee-grounds give our compost a nice boost as well.
g) Personal drink bottles (1l): Since we don`t have plastic bottles,  people would need to use small glasses to drink water. We offer permanent drinking bottles for everyone, which can be washed in the dishwasher.
 We save the environment:

a) Shop local: we try to order as many local products as possible, such as fruit and vegetables. This will reduce CO2, because the product we`re consuming didn`t travel a long way. More about our food options in the office.
b) 19% of our staff are vegetarians or vegans in our office (that saves resources, besides many other benefits).
c) We do "Meatless Mondays" One day in the week we ask our people to order a vegetarian dish for lunch (our lunches are complimentary). However, it`s a recommendation, not an obligation.
What else are we doing?
We`ll make sure the air in the office is good

a) We open the windows: We`ll make sure that people open windows frequently, to improve the air in the office.
b) 

D

ehumidifiers in the office: We have them in many spots, this to prevent mould and having less humid rooms.
We save on traffic

a) Electric scooters instead of cars, buses or taxis. Our Escooters are shared amongst staff and anyone can take them f.e. for meetings during the day, or commuting home. Traffic in Malta is annoying and we don`t want to contribute further to it.
b) For interviews, we´re doing the first job interview on the phone. The applicant doesn`t need to come here and will not create any traffic in the area either.
c) Our "traffic cam": On this site you can find many webcams from Maltese places. In rotation on a big monitor in our main corridor, people can see the trafficwise busiest spots around the office. This may help to avoid certain areas while going home and therefore reduce further traffic, whilst saving time commuting home. We believe: You are not stuck in traffic. You are traffic! So we don`t want to make it worse.
d) We send ideas to reduce traffic to the local council: This model (see video or transcript here: Jonas Eliasson – How to solve traffic jams) did an amazing job reducing heavily the traffic in the most congested areas in Stockholm. We proposed this for St. Julians as well, but it was unfortunately rejected.
We collect old clothes for donations
Some pictures:
(Glass straws)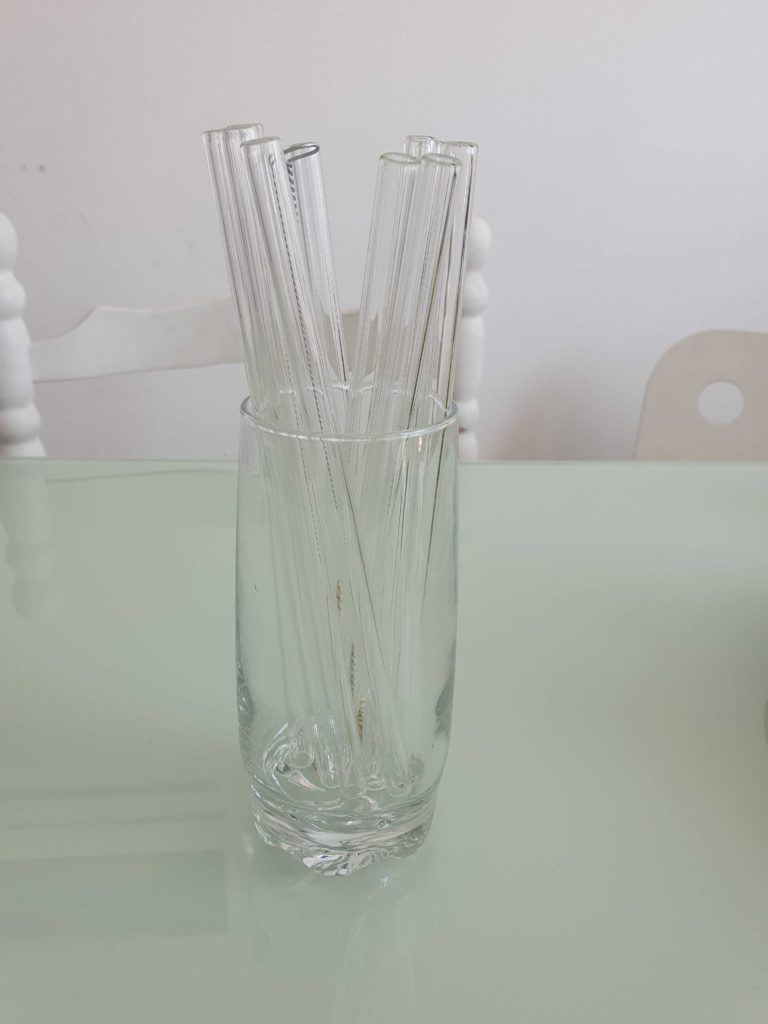 (Reverse osmosis water system)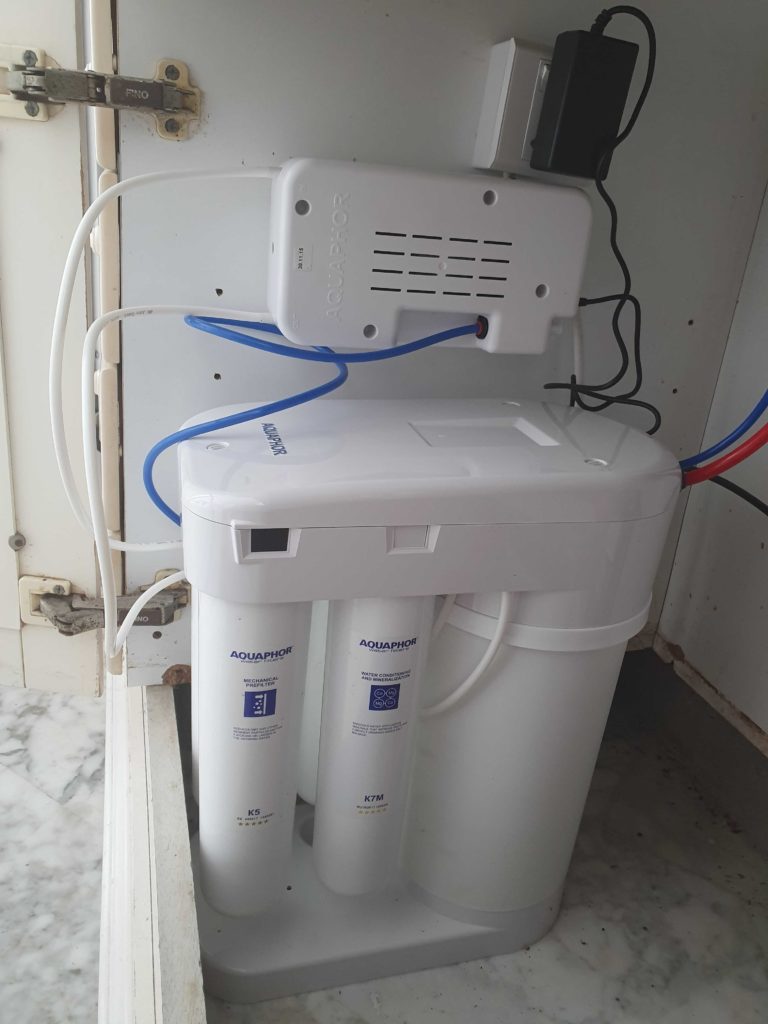 So the final question is: What are YOU doing for the environment?
Many thanks for reading.