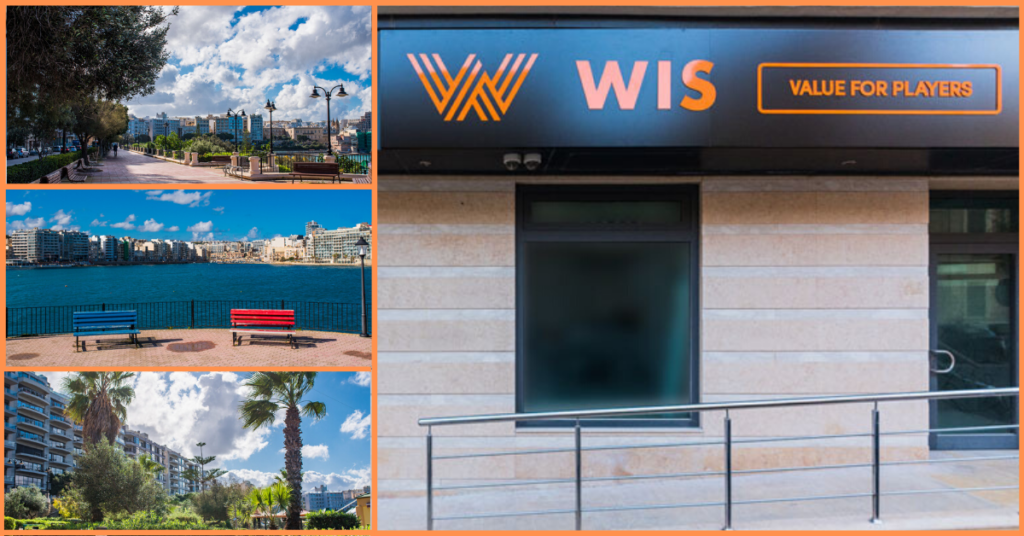 Considering that we spend a reasonable amount of the day at work, loving our offices and our working environment is undoubtedly a priority. We all want to show up to work with a smile on our faces, and we certainly want to spend the day pleasantly while going about our daily duties.
At WIS, we certainly feel that we've scored high in this respect. We all love hanging out our new offices, and there's good reason for this. Since we moved to the new location in Sliema – close to the promenade and the beach, perfect for a quick lunchtime stroll or a swim – it's been all smiles for miles!
Let's start with the obvious, which is the amazing location of WIS offices. Everyone who's into the iGaming scene in Malta knows that Sliema is the place to be. It's where everything happens, from unplanned swims to after-work drinks, sun-worshipping… and the WIS offices are bang in the middle of it all.
Just to give you a hint, if we look out of the window it's blue seas, blue skies and happy people all around. Well, what we usually do is enjoy a quick coffee break and a chit-chat on the terrace. We do love the fresh air!

Check out our job openings at WIS Ltd
Working in the iGaming hub of Sliema
It gets better, as life inside the WIS offices is just as good as on the Sliema promenade. Join us on this virtual tour – you can't miss our building, as a huge sign with the trademark WIS orange colours is immediately visible on the façade! Take the elevator to the first floor for your first part of the tour, and you will be welcomed by a spacious (and highly-equipped!) kitchen, a lounge area and chill-out zone where we can all take a break from work to share a snack, a cup of coffee and use the massager if we're in need of some TLC.
A quick look around will easily reveal that at WIS Ltd we place great importance on environmental awareness – even our office décor is chosen to be as natural as possible, with green moss walls completing the soothing effect.
At WIS, a good working space is a must. In fact, we don't believe in open-plan offices and every department has its own private room in which to focus. This is why WIS Ltd offices are actually spread over two floors, not one, to make sure everyone is working comfortably. But don't worry, there's no chance of visitors or newcomers getting confused – each department is clearly marked!
But before we go on, let's stop for a couple of minutes in the kitchen, where we can enjoy a great cup of freshly-brewed coffee, or maybe a fresh orange juice. We are what we eat, and at WIS Ltd we get to enjoy healthy snacks and lunches, as well as the occasional naughty snack. Hey, we all love some chocolate or a biscuit ever so often – unless it's someone's birthday, of course, because in that case, it's cake time!
As we continue the tour, one of the things you will notice is the neutral lighting; this was chosen specifically to be as pleasing as possible to the senses. No one wants to spend their day working in an artificial glare!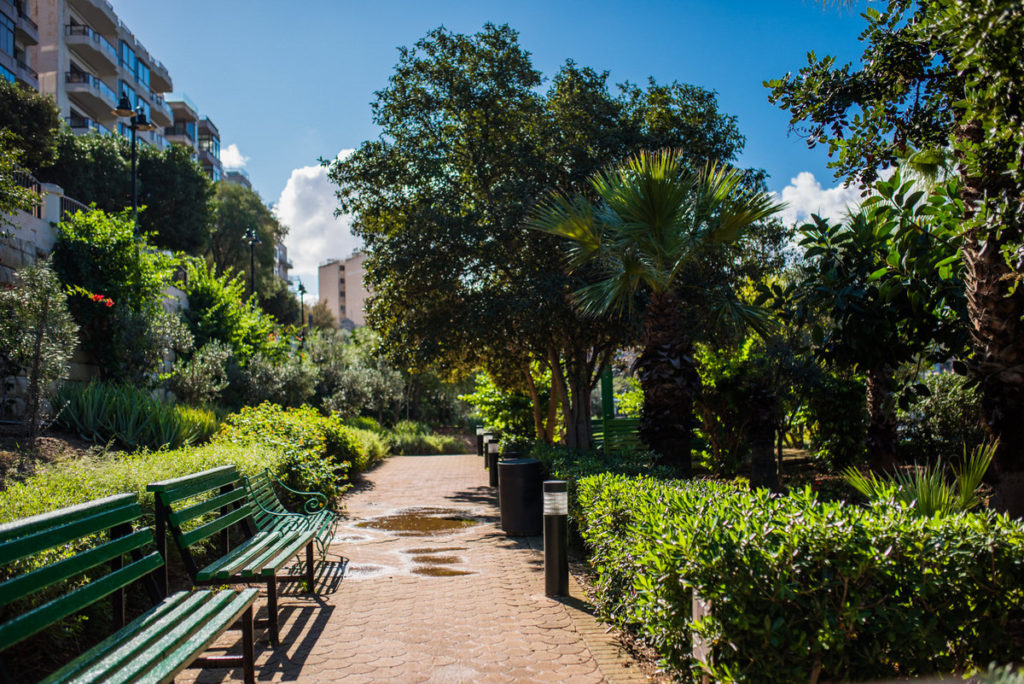 Around the office, you will also find a number of things that may be considered unusual – such as ping pong balls, a feedback box, a Playstation console and more – but that add some fun and excitement to the working day! Charging on their docking stations are the complimentary e-scooters that management offers to employees – way to beat the traffic in an environmentally-friendly manner!
If you walk into any of the departments, you will notice that every little detail that can make our lives more comfortable has been thought of – from standing desk options to yoga balls, ergonomic mousepads and keyboards, noise-cancelling headphones and more. Our customised work stations are just another aspect of life at WIS Ltd that we enjoy. By the way, you can do a 360° virtual tour of the entire office here.
Of course, it's not just about the comfortable environment and the great coffee and food options – it's also about our WIS company culture. The team is made up of people who consider themselves to be not just employees, but also buddies. The WIS ethos is that of helping each other grow, and management is always there to encourage employee growth by means of educational awards and recognition programmes!
WISinators, as we love calling ourselves, have one thing in common – a passion for the job, and an ability to have fun!
No wonder that the results of our employee experiences poll are consistently so positive!