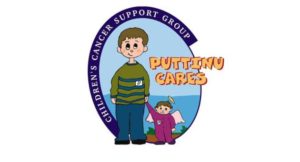 Puttinu Cares is an NGO on the island of Malta that supports children suffering from cancer. Puttinu comes into action when extra funds are needed if children and their family go overseas to receive medical treatment. With the aid, Puttinu provides the direct family of the children (parents or caretakers) can stay close to their loved ones. WIS decided to come into action and support this great cause.
Donation of 3 laptops and an additional 700 €
At WIS, we had 6 used laptops. As the laptops where not of the latest generation, we wouldn`t give them to new starting WIS employees anymore. So we handed them to our IT department, and they put them back to the standard settings, ready to use. We then offered the laptops for sale to our internal staff for private usage and sold 3 of them for a total of €700. Afterwards, we donated the €700 and the other 3 laptops to Puttinu Cares. WIS Director Paul Scheuschner went to Puttinu Cares, met with Rennie Zerafa and Angele Cuschieri, and made the handover. Below you can see a picture from the visit.