If you consider that we sit down every day for many hours at our desks while going about our daily work duties. It is nice to know that there are plenty of customizations available to implement with your workplace, making it as optimal as possible.
WIS takes workplace health serious and offers a variety of options to make employees feel as comfortable as possible. Maybe its noise-canceling headphones you're after, or a neck massage device? Or something as simple as slippers just to feel more comfortable at work.
A couple of examples are:
ergonomic mouse pads with wrist rest

different mouses such as a vertical ergonomic wireless mouse or one with an orbit trackball (to prevent a mouse arm)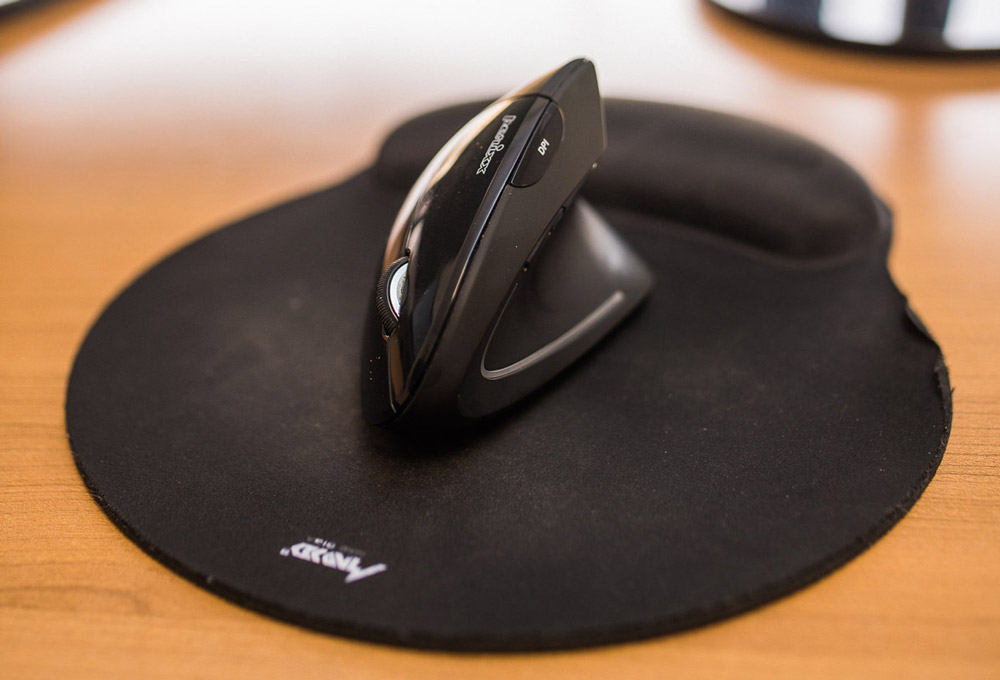 ergonomic keyboard wrist support sets

adjustable laptop and monitor stands

additional monitors (you can also have a

special monitor, reducing glare and eye strain)

mobile phone holder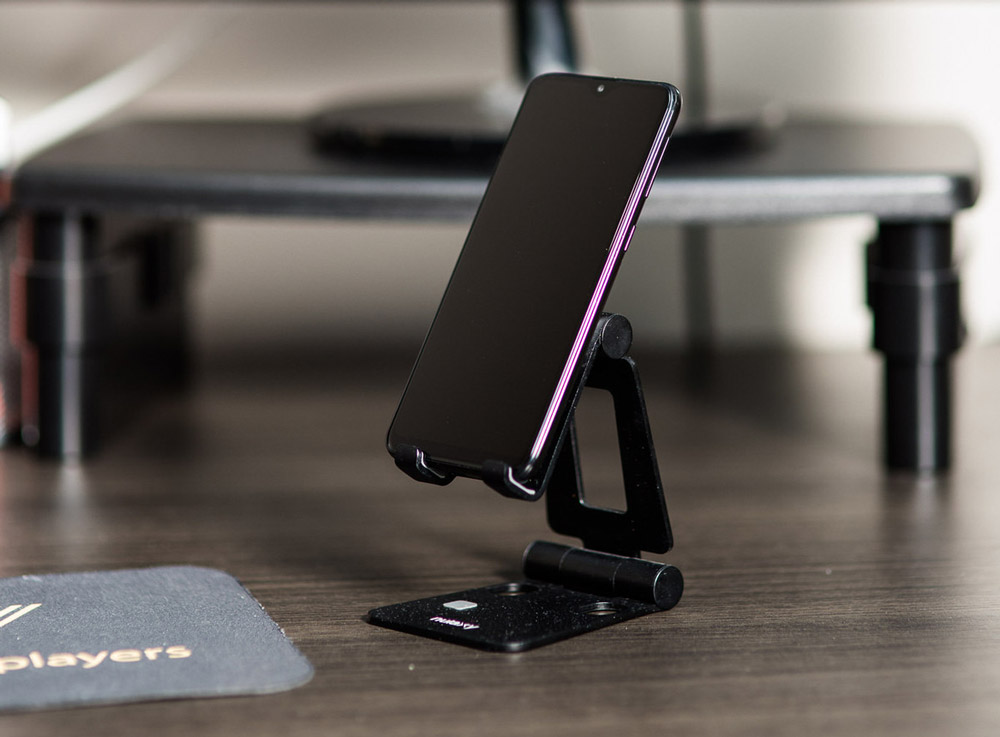 noise-canceling headphones
standing desks (interesting fact: 25% of our staff uses a standing desk)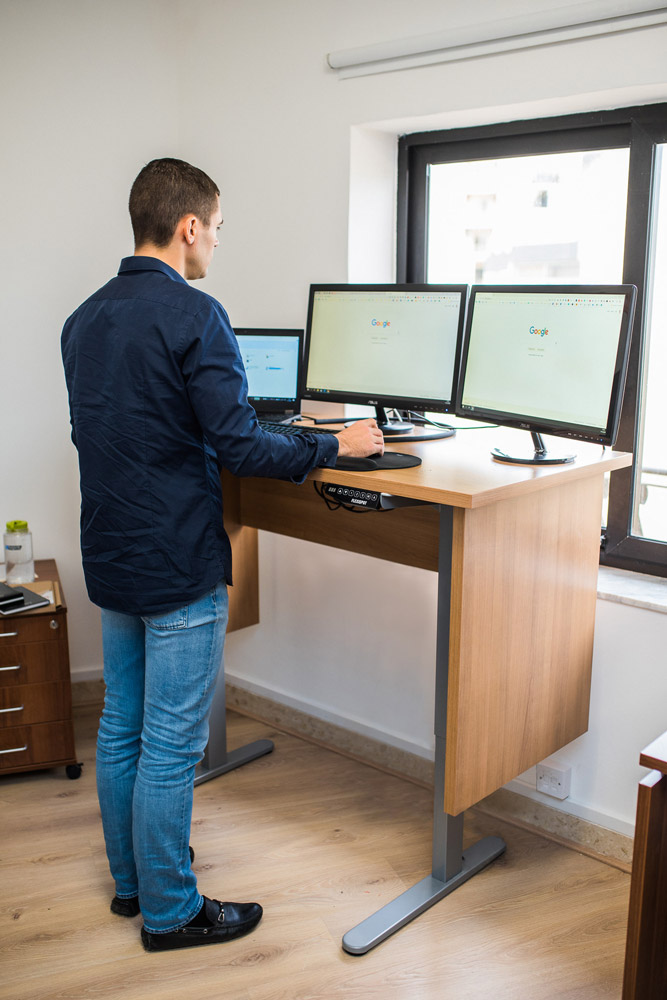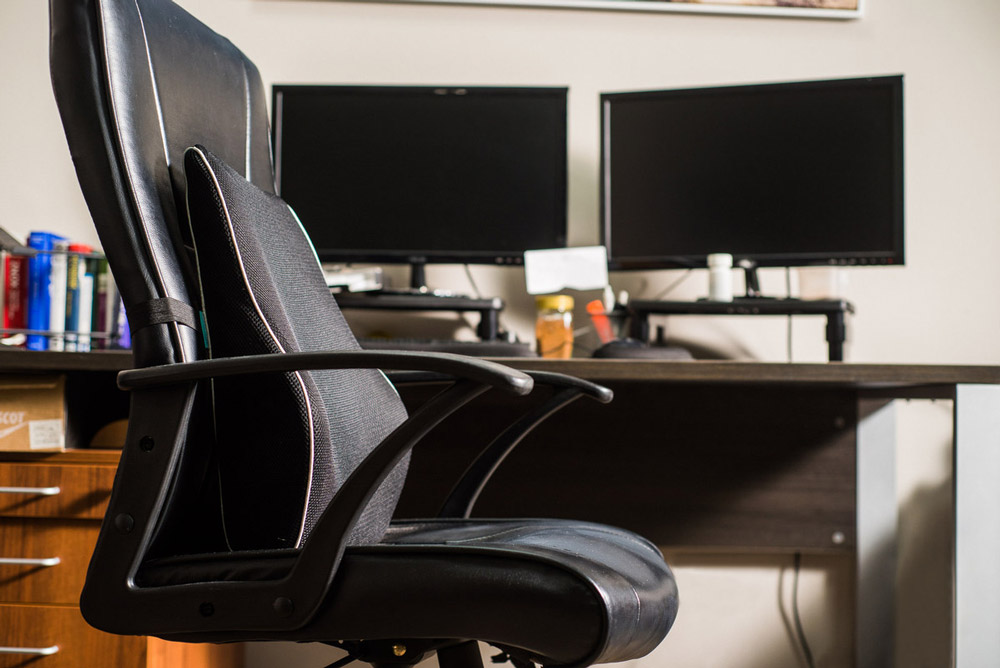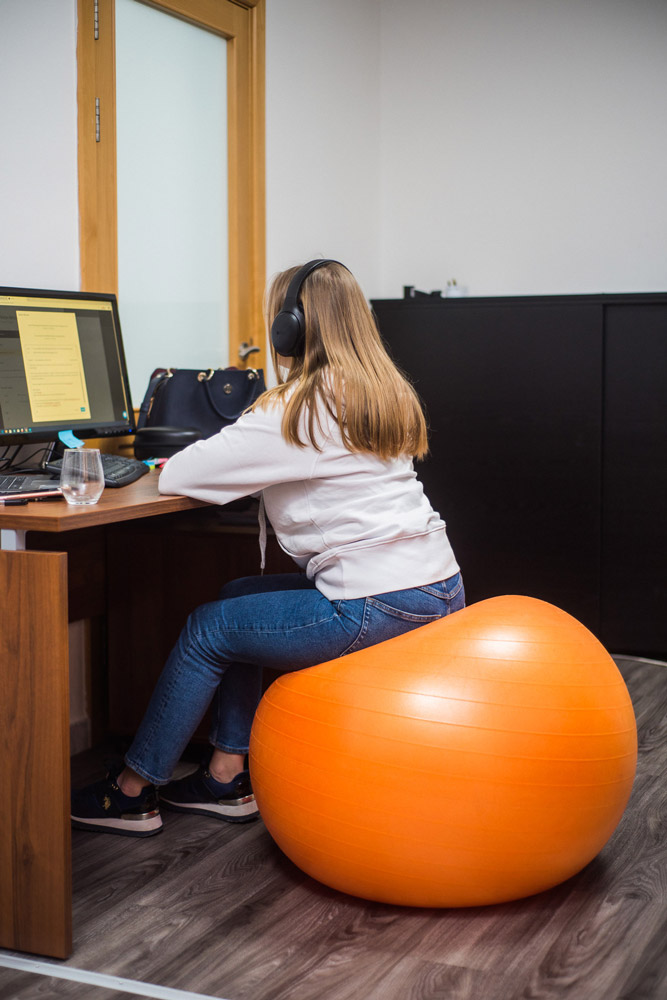 anti-fatigue mat (for the feet)
posture trainer
neck massage device
slippers
What else we have?
hard-wired internet on every desk (besides WLAN)
On this picture, you see Guillaume as one of our UI Designers (more about him here) using a standing desk, adjustable laptop stand, special glare-reducing monitor, noise-cancelling headphones and a mobile phone holder.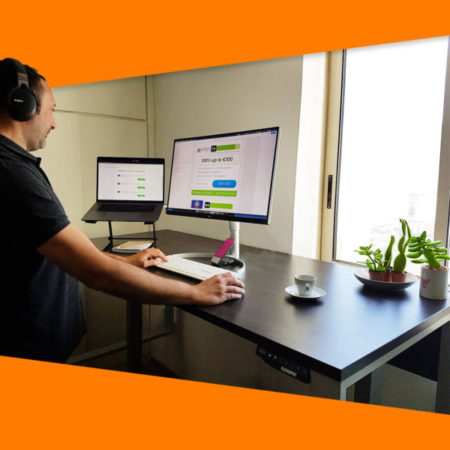 If you're a new starter at WIS, there is a couple of questions we`ll ask you