We constantly work on improvements, both on our projects and also on all the material things in the office. Here is a small list of the things which may be seen as small details, but which we find very helpful!
Tennis ball rack
At the end of the day, at WIS we want to know how people are feeling. Did we have a good day? Was there any area that needs improvement? The team is asked to let us know if they enjoyed the day. And the reason management does this is to encourage everyone to reflect on each day. This helps us appreciate the good days more. And it also helps us blow off some steam if the day was not as good as it could be. This is also a very effective way of measuring the good days vs bad days ratio, giving management an indicator of whether action is needed to improve the office culture.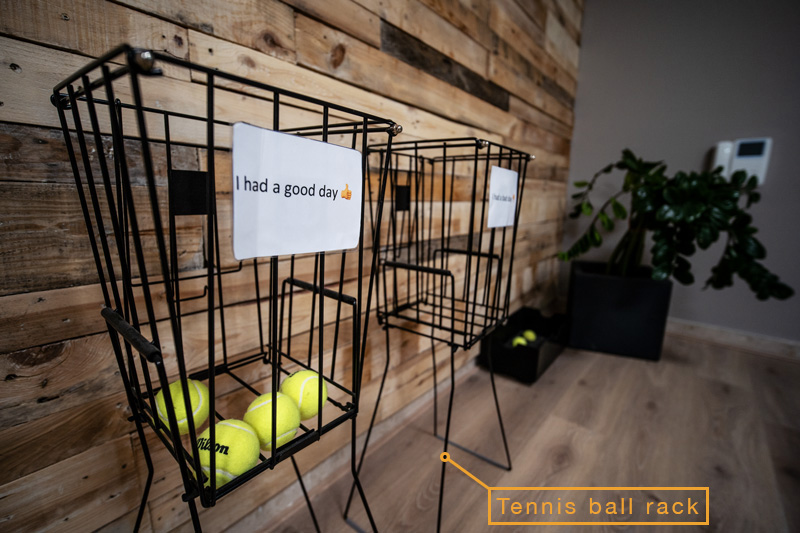 Accomplishment bell
We use this one on happy occasions! We celebrate success such as a new affiliate deal, a new person joining our team, or even when a website relaunch is done. We want everybody to share the good news with us and to know that great things are happening.
360-degree movable plate for monitors in the meeting room
When we take video calls, sometimes we need to rotate the laptop camera in order to include the different people in the room. On a movable plate, this is much easier and faster to handle. Zero stress, and everyone takes part!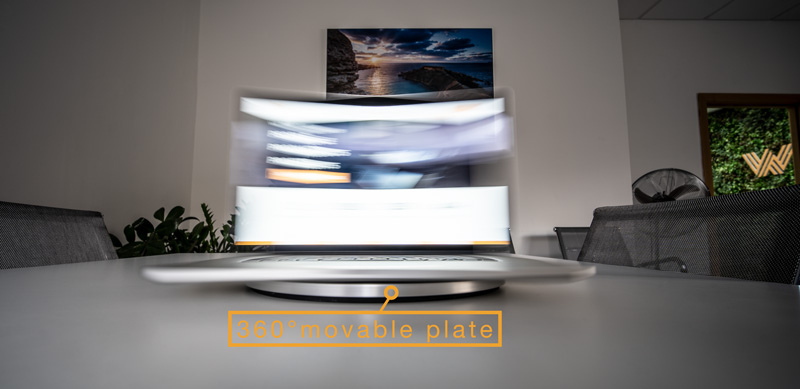 Fisheye camera
This is another technique that we use to facilitate video calls and make them more efficient, but also more pleasant. An ordinary laptop camera offers a limited range, spanning left to right. Using a fisheye camera gives the person or audience on the video call a wider range, making it possible to see the entire team on the image. This feels more authentic.
Audio/microphone devices
A common problem that we encounter during video calls is clarity of sound. A laptop microphone is usually not the ideal way to catch everybody`s voice. Thanks to these speakers we all enjoy great tone quality during the video call.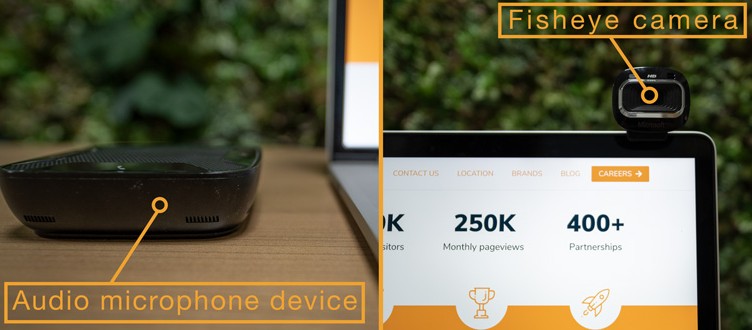 Strobe light
This is another one for celebration moments. If something good comes up in meetings, we want to mark the occasion, appreciate the positive things or celebrate deals in general. That's when this strobe light makes an appearance.
Feedback box
We encourage an open door policy, so that everyone can speak out and say what they would like to say without any fear of negative consequences. But we do realise that some people may want to occasionally offer negative feedback, so we have installed a closed feedback box which is only accessible to the management. This way, the comments are kept anonymous and private.
Superfast Internet
Down 915 MBps, Up 58 MBps - is that fast enough for you? All work desks are equipped with a wired connection as well, to maximize the speed and to avoid interruptions as good as we can. This is a internet speed test from one of our laptops: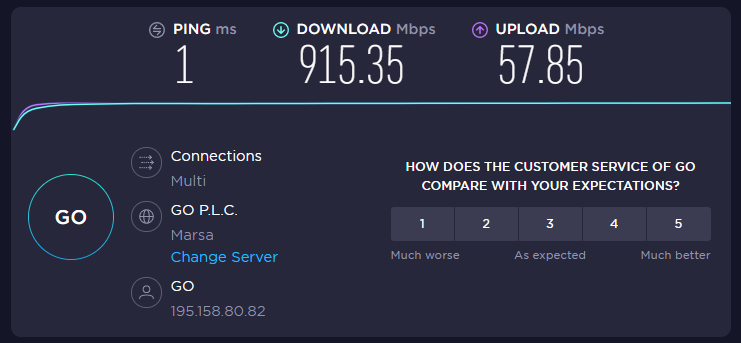 Traffic cam
Leaving the office in the traffic can be a hassle. On one of our common area monitors, we have a webcam of Spinola Bay in a tab rotation running. So people with a car can decide, if they pass over this area, or not. We call this the 'traffic cam'.
Egg timer
To stay focused during a meeting we use timers, in order to allow us to use our time in a productive manner. The egg timer can be adjusted to different timings - whether you need 15, 30 or 45 minutes, you can choose your timing and schedule your meeting in a better way.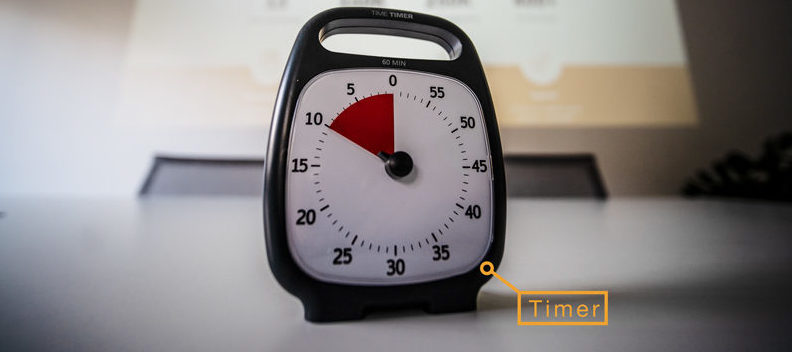 Playstation 5
Feel like chilling out a bit with your colleagues after work? Nothing like a good game to help you unwind!
Talking stick
In meetings, some people might feel shy to participate actively and speak up. The talking stick works very much like raising your arm in class; it reduces the friction or the confrontation of saying something and gives everyone an opening to speak up.
Lego figures
Each employee has his/her own Lego figure. We use them on flipboards, for instance, to add a bit of fun to the day.