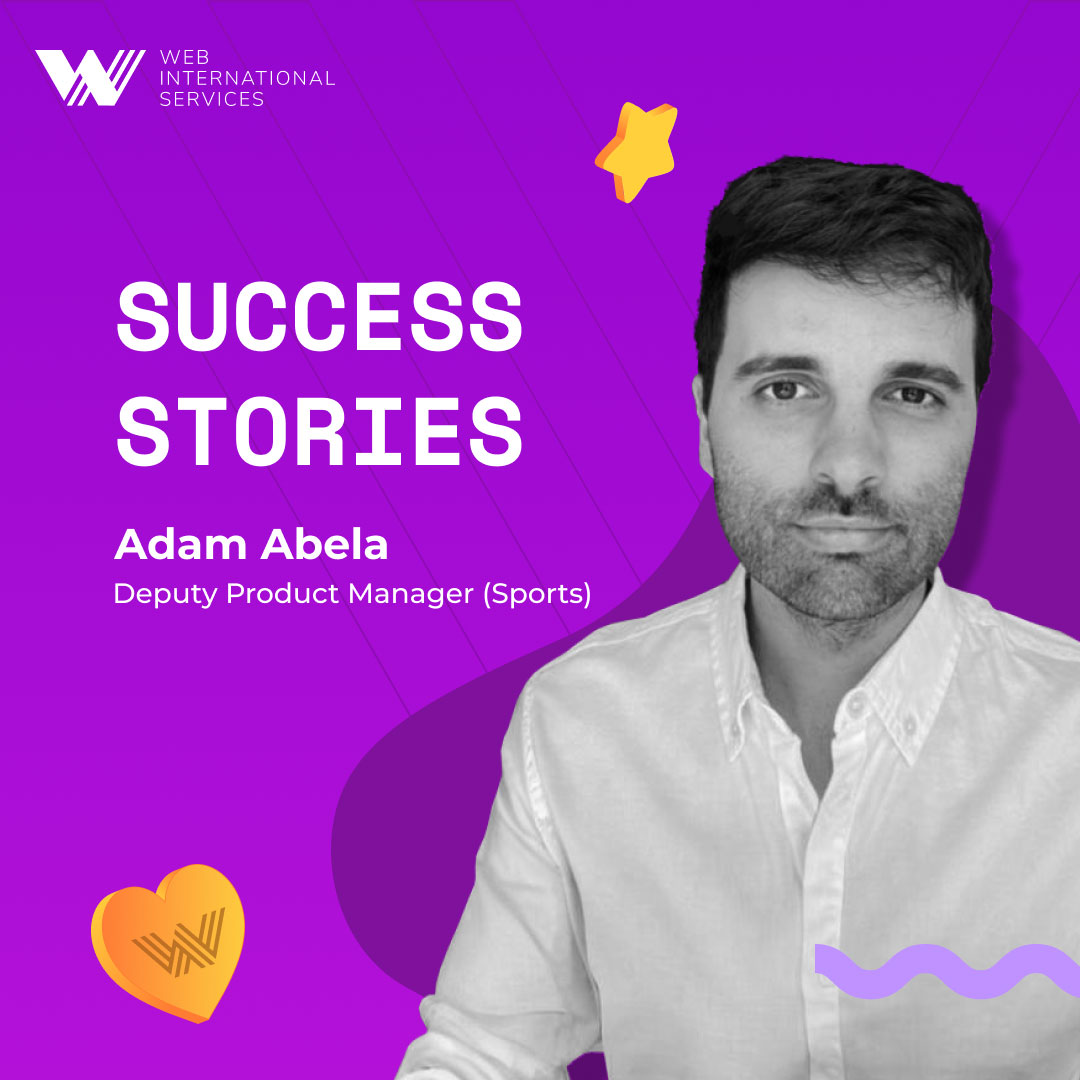 At Web International Services, we are committed to fostering career growth and providing opportunities for success. Adam Abela is a shining example of this, starting out as a Sports Content Writer and quickly rising through the ranks with his dedication and hard work.
Within just 8 months, he was promoted to Sports Content Strategist, and just six months later, he took on the role of Junior Product Manager which shaped the department further at WIS (Web International Services). But he did not stop there - Through his tireless efforts, he was eventually promoted to Senior Product Manager and then Deputy Product Manager, overseeing all Sports Product Managers at WIS.
In just 2 years at the company, Adam was also recognized by the iGaming industry for his outstanding achievements becoming a runner-up for "Rising Star Idol of the Year 2022" taking 2nd place at the iGaming Idol awards. This accolade is a testament to his talent and dedication to his work. His salary had also roughly doubled during this amazing journey.
Although his time at WIS had come to an end, he will always be remembered as a valued member of the team and an inspiration to us all. We are grateful for his contributions and wish him all the best in his future endeavours. At WIS, we believe that success can happen anywhere and to anyone that works hard, and we are committed to helping our employees reach their full potential.