SEO is becoming an increasingly popular choice of career. As the importance of digital services continues to grow, businesses are recognising the value of a strong web presence. Traditional marketing has shifted, obliging marketers to re-strategise and work more towards organic traffic from Google. Read on to find out all you need to know about pursuing a career in SEO in Malta!
On-Page or Off-Page SEO?
On-page SEO encompasses the basic tactics one should first familiarise themselves with when pursuing a career in SEO. This consists of optimising a web page to obtain an increased level of relevant traffic in search engines, such as through keyword usage, meta descriptions, title tags, alt tags and internal linking.
Unlike on-page SEO, off-page SEO focuses on the ranking factors that happen outside your website, like backlinks, for example. Your ranking may be boosted on Google when more sites link to your content, which is why there is an entire area of SEO dedicated to working on increasing link popularity.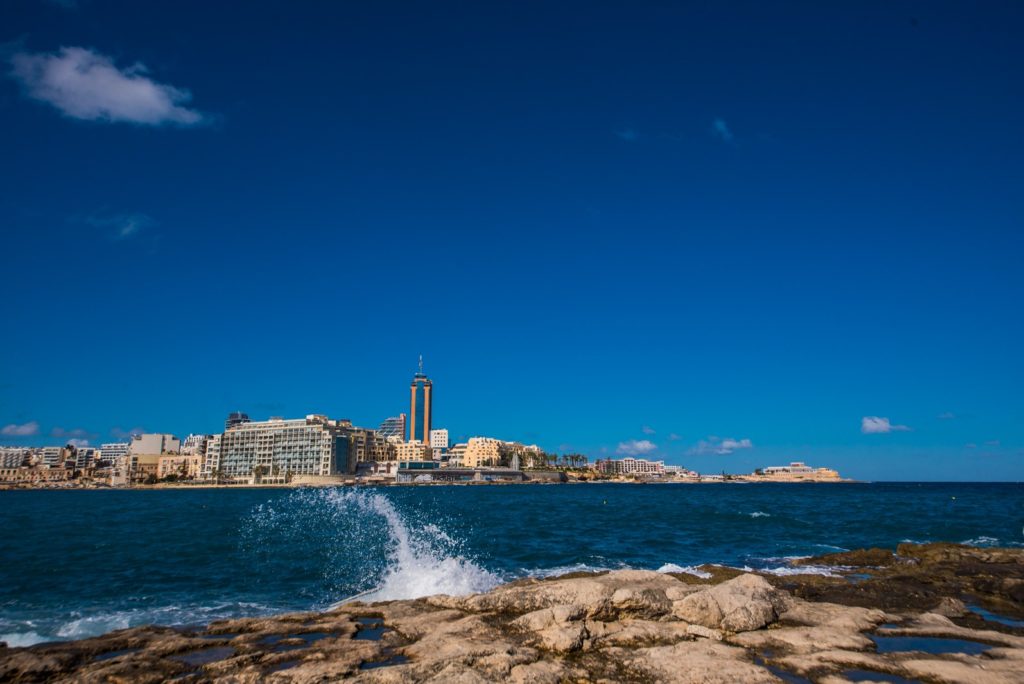 What types of SEO jobs are there in Malta?
There are different roles and types of SEO you will want to consider specialising in. The iGaming industry in Malta boasts an abundance of opportunities across several different markets, including the Nordic, Baltic, Italian, Spanish, German and UK markets - with all this variety, there is bound to be something just right for you. We've put together a list below of some key SEO jobs you should know about:
SEO Analyst
One of the main tasks of an SEO analyst is to monitor and evaluate various data in tracking tools like Google Analytics, and then drawing the right conclusions out of it by developing new strategies in cooperation with other company members. This includes identifying content gaps or updating outdated content.
SEO Reputation Manager
In order to position and maintain a company in a positive light, online reputation is important. An example of how this works is by boosting positive content in Google to push down negative press and reviews.
SEO Technician
SEO Technicians focus their efforts on analysing and modifying websites, troubleshooting analytics, and fixing technical problems. Another key role of an SEO technician is to assist web developers and designers to create websites optimised by SEO from scratch or to help with relaunches.
SEO Account Manager
Working as an SEO Account Manager can be very diverse – you perform keyword research, create site audits for other clients, report to other team members and hold regular meetings sharing insights on the latest trends in the SEO world.
SEO Consultant
SEO consultants recommend efficient strategies to help companies improve their traffic by creating site audits and developing precise on-page and off-page strategies on how to improve rankings in order to achieve the best possible ROI. An SEO consultant's role is one of the most flexible jobs in the sector, as there is less of a requirement to work from an office.
SEO Manager
An SEO Manager's role includes developing effective SEO strategies and managing off-site and on-site optimisation; it also mostly involves people management of other SEOs.
Head of SEO
The Head of SEO's role consists of keeping track on the overall SEO progress. Mostly, this person is also responsible for the whole SEO department and efforts of a company.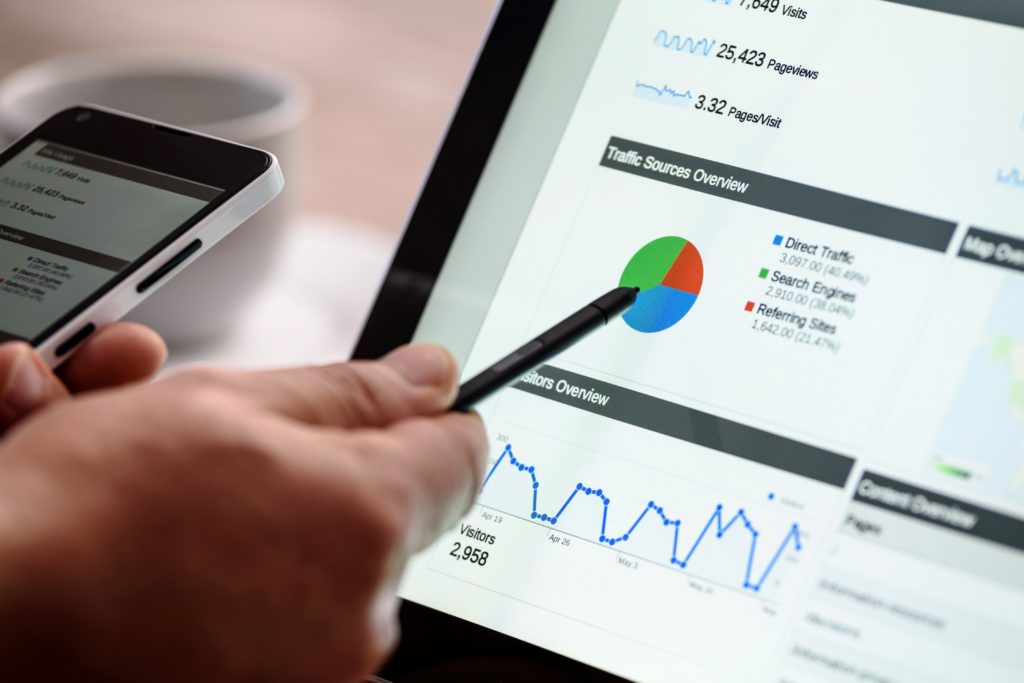 What skills do you need to be a good SEO?
Aside from the necessary SEO knowledge, there are certain skills that come in handy when working in SEO. Here are some of our top recommendations:
Being up-to-date with the latest developments - The SEO sphere is constantly evolving and introducing new and exciting marketing tactics, so it is vital that one remains up-to-date with industry advancements. What worked 10, 5 or even 1 year ago doesn't always work today.
Being able to develop different strategies for different markets - Understanding your market is valuable when developing an effective SEO strategy. Get to know the business, develop a vision, set goals, and identify trends. One key question might be, "How can I get as much organic traffic as possible with my budget X in time period X?"
Understanding the most important KPIs and ranking factors - Analytical skills are important to draw the right conclusions in terms of content optimisation.
Understanding user intent - This skill is necessary in order to create the best content possible (structure, position of CTAs and so on) and therefore generate excellent user signals, which are important for good rankings.
Being able to conduct an extensive competitor analysis - This includes keyword research and researching all necessary entities (entity SEO, reverse engineering your competitors) - do it like your competitors, but better!
Having some basic technical knowledge - Technical knowledge like HTML and CSS, as well as page speed optimisation are useful skills to have in your SEO toolbox.
Having good verbal and written communication and collaborating skills - In order to work alongside a team of professionals, being able to communicate and collaborate efficiently is important.
Being able to write a high quality piece of content - Even though your company might have a lot of writers, you will sometimes have to make some corrections to the content and if you know how to write high quality articles, it will be a lot easier and more effective.

Check out our open SEO positions!
What is the salary range?
Boston Link's 2019 salary survey indicated that salaries for SEO workers in Malta have seen a strong increase due to the level of skill required. Junior SEO Executives can expect to earn between €25,000 and €35,000 on an annual basis, while an SEO Manager's average salary is €50,000. A Head of SEO would earn between €60,000 and €80,000 per year - bonuses aside.
Meanwhile, Castille Resources shows that an SEO specialist's salary can average anywhere between €30,800 and €50,800.
What are the best tools to use for daily SEO tasks?
Nowadays, you will be able to find plenty of SEO tools that will simplify your research process and save you a lot of work. There is no need to use all of these - it is all about personal preference.
- Ahrefs analyses your site's backlinks and those of your competitors, finds the most shared content on social media, helps with keyword ideas, provides a rank tracker and monitors your website for SEO issues. Ahrefs is our favourite SEO tool here at WIS, and we use it everyday!
- Screaming Frog is a small and easily installable desktop application that analyses your website for potential SEO problems. This tool is our second favourite at WIS.
- SEMrush will carry out keyword research on your behalf, track the keyword strategy used by competitors and run an audit of your website, among other helpful features. However, we personally believe that if you have Ahrefs, you'll barely need to use SEMrush.
- LinkResearchTools allows you to find out the trustworthiness of a page, source links and find the strongest pages according to keyword ranking, as well as several other important features. This tool can be useful if you are heavily focused on link building, but keep in mind that pricing is expensive.
- Majestic specialises in backlinks, and is best used with other SEO tools since it does not offer other key features. However, the one thing it does, it does amazingly well. With that said, in our opinion, you won't need Majestic if you already use Ahrefs.
- Surfer SEO analyses competitors and provides information that will help you optimise your existing pages or outsource newly optimised content.
- Keywordtool.io is a free and self-explanatory research tool that provides a long list of keyword suggestions for every search term.
- AccuRanker provides on-demand rank tracking for your keywords on Google and Bing. However, if you have a package at Ahrefs or SEMrush, you won't need this tool.
How can I become a better SEO?
If you are eagerly reading this, you have already accomplished the first step - the willingness to learn and improve as an SEO! Read on to find out some of our advice to excel in the area.
Analyse
In order to better understand SEO, it is important that you do your own research in your free time and not simply for work purposes. Look up various niches and browse the top ranking pages to figure out what makes them rank so highly. Remember to take notes and compare what you've found to better understand what your pages could include more of.
Test out strategies
In your free time, take up your own personal projects that will allow you to test out different tactics you have read about in the past. You will always grow and improve a lot more in any profession when you treat it as more than just a nine-to-five.
Familiarise yourself with tools
Learn how to use the key tools we have listed above, as well as understanding analytics. These might seem like minor parts of the job, but will make a difference. Ahrefs is an incredibly versatile tool, and probably has many functions you haven't even discovered yet. Check out this article to learn more about it.
Learn more of the technical side
The technical aspect might not be a requirement for your SEO job, but it will always come in handy. The basics are pivotal - but it wouldn't hurt to build on your skills and understand the technical part of SEO.
Never stop researching
In an industry that is always rapidly changing, you will never be short of new information. Keep yourself updated with modern methods of marketing - even if they do not directly relate to your area of SEO - and remain up-to-date with SEO magazines, forums and groups on social platforms such as Facebook. When you familiarise yourself with the ins and outs of SEO, you will find that there is a lot to learn. Some resources that we recommend are:
www.moz.com/blog
www.backlinko.com/blog
www.ahrefs.com/blog/archive/
Create content that appeals to your readers, not for the Google algorithm
Even with the many tips you should work on to beat the algorithm, it is important to never forget that your priority should be the reader and customer. What would they want to see more of? How can you alter your content to make it more exciting and worth re-reading? You can read more about it in Google's core update statement.
Be patient
Results aren't always quickly available, and it can take months until you see new rankings after having made changes to your content. Don't give up - you will get there!
Practise soft skills
Just as with many other jobs, it is easy to get carried away with work and forget that a big part of improving at what you do is learning to communicate, working alongside your colleagues and networking in the industry. Digital communication is also quickly growing in office spaces - if you already use this software at work or are thinking of implementing it, check out these 7 tips for effective communication using chat and text.
Are there any SEO conferences that I can attend?
One added perk about living and working in Malta is the opportunity to attend key conferences and networking events in iGaming.
Each autumn, iGaming Next will host an iGaming conference focused on digital marketing and the industry's future. While this will not be limited to SEO, key speakers attend to share their vision for the iGaming industry and its content sector, therefore sharing valuable information that could apply to your work in SEO.
Another key conference is SiGMA, where informative talks, workshops and networking events related to iGaming will all be available. This event is not really SEO-related, but still good for making contacts.
Where can I find the right SEO Job?
Luckily, there are several SEO jobs in Malta that you can choose from. The iGaming industry continues to thrive, offering its employees fantastic packages and an exciting work environment, but more importantly, a variety of roles - there's bound to be something just right for you.
We do have interesting SEO jobs here at WIS, but you can also browse through other websites to explore what could potentially be the perfect role for you:
Conclusion
If you've read this far, you must have enough of an interest in SEO to consider pursuing a career in the sector or expanding on your current role - and what a great choice that would be! SEO offers plenty of room for career advancement, and the iGaming industry is a rewarding one that is constantly growing. On top of that, what could be better than working a stone's throw away from the gorgeous Mediterranean Sea?
If you would like to consider other roles in iGaming, read through our guide for other opportunities in Malta.