At WIS, we make it a point to ensure that every person in our company is given the opportunity to develop their professional skills and take their career to new heights. We sat down with Glenn, our Head of Product, to chat about how he has progressed while working with us, as well as what he likes doing in his free time, which superpower he would choose to use at the office, and who he'd cast as himself in a Hollywood movie!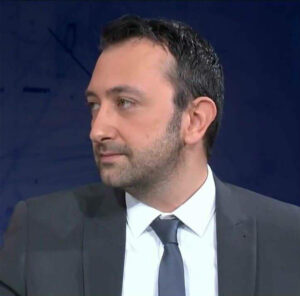 1. Let's start with an obvious question – what do you consider to be your greatest achievement so far at WIS, and why?
In less than a year working at WIS, I was promoted to Head of Product for the whole company. However, none of this would have been possible without the collaboration and team effort of my colleagues, especially within the Product Department. All our hard work paid off as every month we saw numbers increasing, which in turn led to the steady expansion of the product team itself. Just a year ago, there was only one Product Manager in charge of three portals. Fast forward 12 months later, and we've blossomed, with six people working in product management (including myself) and three Content Strategists. We've also really gelled as a team and are still growing, with more newcomers expected to join in the coming months.
As for what I consider to be my best achievements during the time I've been here, I'm particularly proud of having coached and mentored others, and seeing them grow professionally as a result. I greatly enjoy passing on my knowledge and what I've learned since I started at WIS, along with any best practices I've implemented for my own tasks while doing so.
2. What led you to work at WIS in the first place?
I've been in the iGaming industry for almost 16 years now, during which period of time I learned a lot about the sector and gained plenty of useful, hands-on experience. In the past, I had always worked for operators; working at WIS gave me to opportunity to work on the other side of the fence, so to speak – I felt confident that it would open up new doors career-wise. I did find the job really rewarding, especially since I was able to bring over my previous experience in working with sportsbook products to my new role.
3. What motivates you most about the work you do?
Trying to break new records always helps to keep us pushing forward, as well as bettering ourselves and reaching new levels of achievement. My motto is "Never be complacent." I always encourage my team to keep aiming higher and set loftier goals, and, if we do manage to reach them, to continue raising the bar. In the middle of 2020, I agreed with Tarik, our COO, that we would reach a specified target for one of our portals by the end of the year; we actually managed to reach it at the beginning of Q4. I have to say that Adam, the Content Strategist currently in charge of this portal, has played a big role in achieving these targets, and I am very proud of him.
4. If you could, which superpower would you choose to use at the office?
I'd like to be able to read minds and know what people are thinking! Otherwise, I quite envy the Flash – if I could move that quickly, I could get many more things done by the end of the day.
5. How easy do you find it at WIS to balance your career and family life?
It couldn't be better. The fact that I can work from home any day and at any time really puts my mind at ease; if something unexpected pops up I can take care of it while still focusing on my work. There's a lot of leeway and flexibility at WIS, as you're free to choose any location you like to work from. It's a great incentive, and makes you want to give back to the company even more.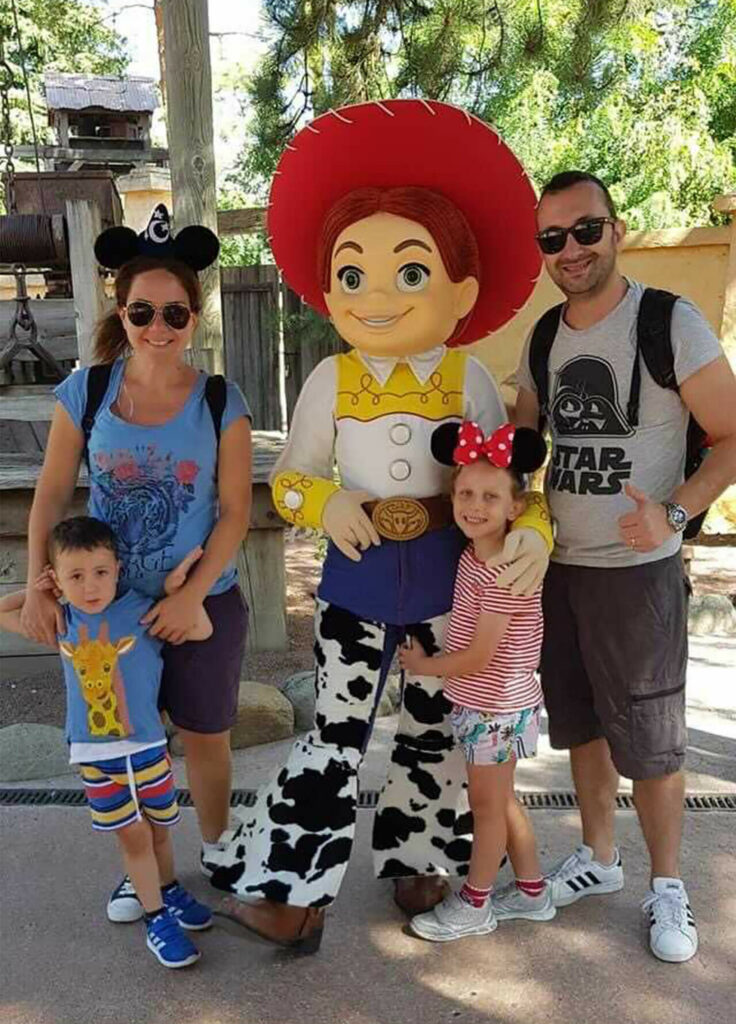 6. If Hollywood made a movie about your life, who would you cast as yourself?
I've been told more than once that I look like James McAvoy. Luckily for him, he hasn't been told about this resemblance! I'm pretty sure that the only film he'd ever portray me in would be a science-fiction one.
7. What is the most challenging aspect of your role as Head of Product? How have your responsibilities changed, and to what extent?
After I was promoted from Product Manager to Head of Product, I had to hand over my focus portal to somebody else, which I found quite difficult to do. It felt as though I was cutting the umbilical cord and then giving my baby away! In fact, I find delegating as a whole to be the biggest challenge overall, mostly because I'm afraid of encumbering my teammates with too much work, and as a result, I sometimes end up doing too many things myself.
However, leaving my own portal in someone else's hands has enabled me to look at all our portals in a more objective way, which is important considering that I now oversee the whole product team. My new duties as Head of Product have included creating more processes for the team to follow, as well as outlining and passing on any best practices that I picked up during my tenure as Product Manager.
8. If you were stranded on a desert island, which two colleagues would you trust to help you survive?
I would not choose anyone at all - the simple reason being that I would feel sorry for any two colleagues who ended up stranded on a desert island with me. I'm useless at survival stuff!
9. Is there a particular project or objective you are currently looking forward to working on at WIS?
At the moment, we're in the process of adding more focus portals to the company portfolio, which will focus on verticals such as esports. I'm excited to start working on them and intend on giving each one our all - I want us to be number one at what we do, not just second or third best.
10. Which fictional character would you hire to work at WIS?
Samwise Gamgee from Lord of the Rings – he's very loyal, works hard and always does his utmost to help out. He also makes an exceptional cup of tea!
11. Which three skills or personal qualities do you consider necessary for your particular role at WIS? How has the company helped you develop these qualities?
Being organised, keeping up-to-date with the latest news and knowing how to delegate are all very important qualities to have, with the latter a skill I keep improving on every day at WIS. Knowing what's happening in your relevant sector (be it sports, casino, esports or finance) is especially important, as you can convert any newsworthy events or changes into new content. Being creative and having the ability to think outside the box are also vital skills worth honing if you want to consistently remain one step ahead of your competitors.
12. What do you enjoy doing in your free time?
I enjoy listening to music, playing the PlayStation, and watching Netflix, although I think I spend more time browsing through the platform and checking IMDB scores than actually watching anything! Apart from this, I also love playing football, being with my children, practising the guitar and, of course, sports in general.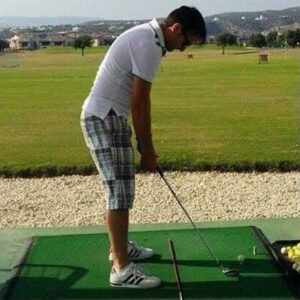 13. What's the best piece of advice you could give to anyone looking to get into iGaming?
If you love sports, and want to join an exciting industry, then iGaming should be right up your street! I find that many are afraid to apply because of one reason or another, but many of these doubts tend to be largely unfounded and based on hearsay. I find that iGaming is not only a really fun work environment to be in, but is also an industry that has brought something very different to the island, with many companies forcing other sectors to step up their game.
14. What are your goals for the future?
Speaking professionally - the sky is the limit. I'd like to continue developing my career to become one of the leaders within the industry, and I want to help WIS be the best it can be.
I also want to be able to create a great life for my family and provide them with everything that they have ever dreamt of.