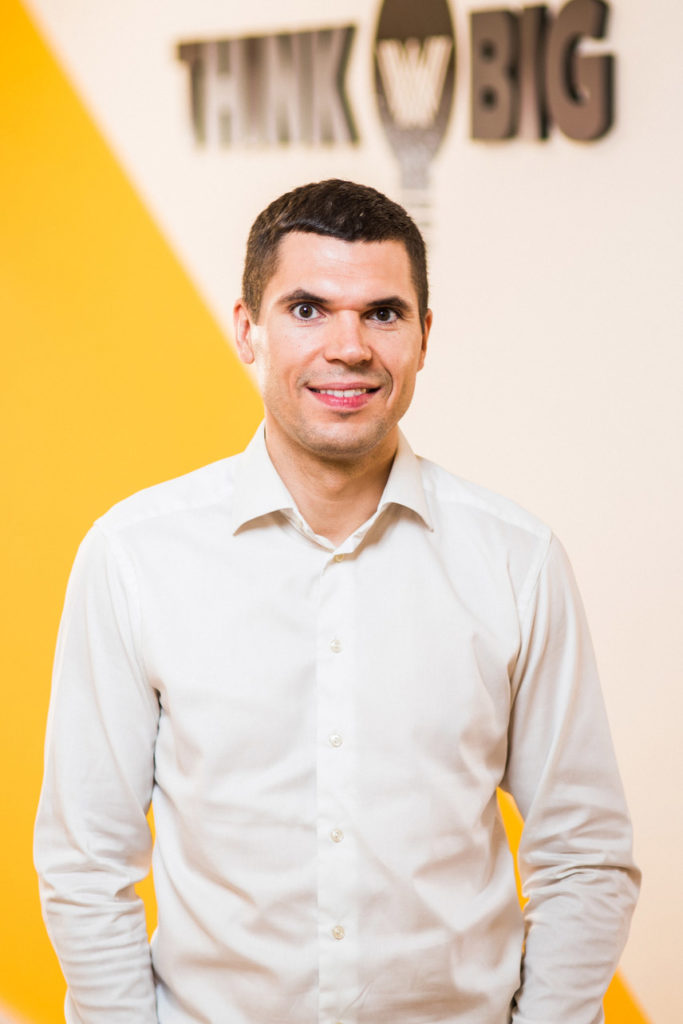 The story of WIS starts back in summer 2005, when Paul, founder and owner of the company, had just graduated high-school in Germany and had three months on his hands, before going for community service (lieu of military service). At the age of 19, he had developed a business mindset, searching for his path to success in life.
While looking online for ideas, what he could do in the long run, he was hoping that should be possible to work from home, at any time.
The breakthrough moment was when Paul came across e-commerce and affiliate marketing, concluding to be the most exciting business opportunities.
While reselling electronic goods on eBay.de, simultaneously he launched his first affiliate betting site, and additional project for mobile phone contracts and coupons.
''Back then, you could accomplish results with relatively easy work as an affiliate.'' – says Paul.
A year later, in summer 2006, Germany was hosting the World Cup.
''It was an amazing summer! No rain, very warm, on several World Cup days even too hot with temperatures topping 30 degrees Celcius. German fans were ecstatic! When your country is hosting the World Cup, everybody feels proud of it. Consequently, this brought a big demand for online betting brands. Even though the betting site didn't have huge visibility in Google yet, it was enough to drive a lot of new players to the operators, back then mainly for bwin. bet365 was on the market already, but compared to the top dog at the time, was a small company.''
When realising how promising online betting is, Paul started investing more energy into the project.
The following three years, from August 2006 until January 2009, Paul did an apprenticeship as an insurance broker. The affiliate business was already generating revenue, but it was vital for him to complete his business degree.
''It looks better on a CV, that you can show something and not just a high-school diploma.''
He didn't plan to remain an insurance broker for a lifetime. Therefore every day after 8 hours at work he would be spending another 8 hours at home, in front of the computer, growing the affiliate business. The weekends were also devoted, almost entirely, to the company.
In 2008 Paul attended his first Affiliate Conference, in Amsterdam (AAC). And many more in the following years. The affiliate betting site also had great success at the time, ranking in Google on the first position for "sports betting" in Germany 2008-2012.
''Nowadays, this is nearly impossible, because for such terms Google favours the brands way more, compared to affiliate sites.''
After attaining his business degree in 2009, he became fully self-employed. From that point onwards, until today, it's all about the own business.
In the beginning, Paul did everything himself. SEO, Sales, Content Management and Product Management, coordinating like an architect the entire "machine". The only outsourced works were from a content writer and a frontend developer. Later on, graphic design, too.
In 2012, Paul relocated from Germany to Malta, Europe's heart for online gaming. In the same year, WIS - Web International Services Ltd. was incorporated as a company, under the laws of Malta, transferring all assets to it, still working as a One-Man Show, only with a few freelancers.
From 2012 until 2015 Paul joined BayBets Ltd.
''I entered a few weeks later after four founding partners incorporated the company. One of them had left quite early. I decided to exit in 2015, the others sold the company two years later, to Catena Media, in 2017''.
2015 was a landmark for WIS, as it was then that the company moved into its own office and the very first employee was hired in the role was of a Personal Assistant, followed by Frontend Developer, SEO, Content Management, and more.
Since then, the company is continuously developing, in human resources, operational, gradually expanding.
''We have come a long way, and we want to continue to build our success. We know that this can only be done by putting our customers first, and this is also the reason why our primary focus is on quality, in everything we do.''
Today WIS has a team of many talents, working within different departments, including the Management, operating from a new, three-floor office in Sliema. The company is still owner-operated and has no investors.
''Our main goal is to take care for our people and to provide high-value products. We want to continue to grow for years to come.''