It comes as no surprise that Malta is now considered to be the hub of all things iGaming. The fast-paced growth on the island guarantees there's a lot yet to flourish of this sector, with a large selection of opportunities that continues to expand.
With more than 500 companies in the sector and a growing number of jobs fit for any career route, choosing the ideal company to work for might seem daunting. That's where we come in: Our review will highlight key information about these top companies within the iGaming sector, allowing you readers to make an informed decision.
Which are the top-rated employers in Malta's iGaming sector?
Mr Green, Casumo and GiG are three of the top names in Malta's iGaming sector. All three have earned a strong reputation, each of which comes with its own pros and cons - but which one is the most suitable for you?
Mr Green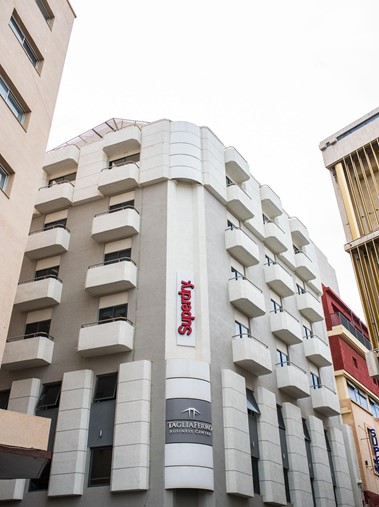 Address: Tagliaferro Business Centre, Level 7, High Street, Sliema SLM 1549
Email: [email protected]

Office: Located in Malta's busiest area, Mr Green's office offers:
-A spacious terrace
-Fun interiors adorned with brick walls and fluorescent lights
-Plenty of entertainment in the surrounding area
Benefits: Employees are gifted fresh fruit baskets on the daily and homemade breakfasts every Tuesday to keep energy levels high, long-term income protection insurance as well as private health insurance, a yearly stipend for gym, clothing or health accessories and free yoga/HIIT workouts, luxurious staff events, a middle management and leadership training program aimed at developing one's skills, and several other office treats.
Looking for: Mr Green offers roles in several departments, including Business Intelligence, CDD, Commercial, Compliance, Customer Operations, Fraud, IT, Performance Marketing, and Content.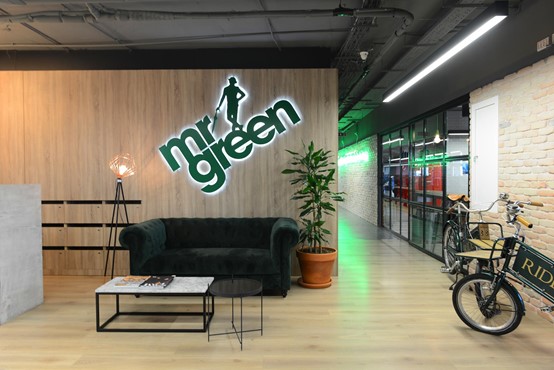 Employee Reviews: Mr Green has received a fair share of both positive and negative reviews on Glassdoor, with an overall rating of 3.5 out of a maximum of 5. This ranking is considered to be good when compared to competitors within the iGaming industry. Several employees commend the energetic and welcoming work environment and list of perks offered, as well as great internal communication. On the other hand, some have labelled the workplace as stressful.
Company culture: Mr Green has been commended for a flat hierarchy and the ability to grow within the company. At the same time, several reviews have criticised the staff turnover and salaries.
Atmosphere: Mr Green's atmosphere is by far the most commonly complimented perk. The free food and beverages, fun staff events and friendly environment were mentioned in the majority of reviews.
Extra Features: It is worth noting that Mr Green's careers website is home to a blog filled with interesting information about the company. Browse through to learn more about the company culture, the kind of staff events organised, and to get to know some of the employees!
Browse their vacancies here and the company's social media page here.
Casumo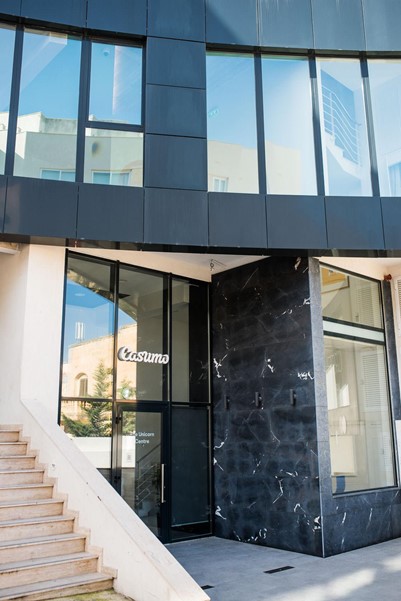 Address: The Unicorn Centre, Triq Il-Uqija, Is-Swieqi SWQ 2335
Email: [email protected]
Office: Casumo's office is modern, fun, and one that looks like the ideal place to work in. Casumo's careers website displays photos of bean bags sprawled across the floor, a lounging and gaming area, and a relaxation section for those who need to refuel for the remaining hours of their workday.
Benefits: A little bit of research has shown us that employees at Casumo get to enjoy a free lunch three times a week, Friday beers, free fruit, coffee and tea, as well as a yearly gym allowance of €300. An annual bonus and the option to work remotely are also perks.
Looking for: At Casumo, you'll find roles for all levels, including in SEO, Customer Service, Compliance, Product Management, as well as IT and Engineering.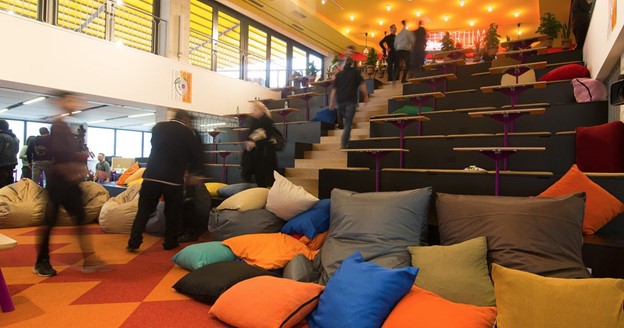 Employee Reviews: Casumo has scored a rating of 3.3 on Glassdoor out of 5, with a mix of reviews. This score would be considered an average one when compared with other iGaming companies. Many employees have commended the company atmosphere, while common complaints seem to be the hierarchical structure, internal politics and lack of ability to grow within the company, with higher-level jobs often awarded to new hires instead of to existing employees who dedicated a lot of effort and worked themselves up the ladder.
Company culture: Despite the above complaints, Casumo has been commended for its flexible hours, talented employees and satisfying salaries.
Atmosphere: Employees at Casumo have said that the office, selection of food and friendly employees are what make Casumo a great place to work in. The overall atmosphere seems to be considered a great perk amongst many.
Extra Features: Casumo labels itself as a tech-oriented company, due to a multi-disciplinary technical environment, modern technologies, and scalable software - so if you are big on technology, we think you're going to feel right at home here. A fast-paced and dynamic environment is also guaranteed, which gives a good indication of the kind of atmosphere you would be working in.
Browse their vacancies here and the company's social media page here.
Gaming Innovation Group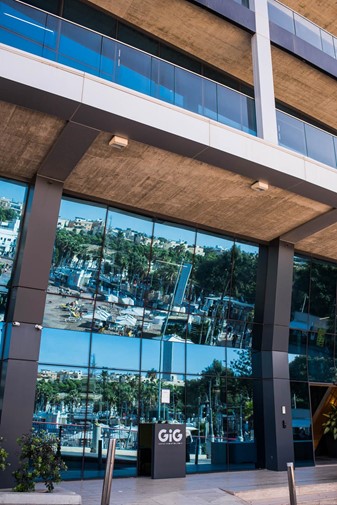 Address:@GiG Beach, Triq Id-Dragunara, St Julians, STJ 3148
Email: [email protected]
Office: GiG's office facilitates inspiration, due to its playful and innovative interiors. Images shared on the company website reveal a slide for easy access from the top floor to the below, a spacious office gym and funky furniture. Perhaps the best perk of all, though, is the view of St George's Bay. What better way to destress while working than catching a glimpse of sunny skies and crystal clear waters?
Benefits: Benefits at GiG include health insurance, parental leave, healthy meals, beer fridays and flexible hours.
Looking for: GiG offers several roles in Tech, as well as Sales, Digital Marketing, HR and more. They also offer the option to make use of an Open Application, making it possible for anyone to find the perfect role.
Employee Reviews: GiG's rating on Glassdoor stands at 3.4, with most employees complimenting the office, benefits, friendly people and overall work environment. On the other hand, management seemed to receive several complaints, while salaries also received some criticism.
Company culture: Several employees commended the ability to work independently, flexible hours and great work-life balance, as well as other perks offered.
Hierarchical structure: On the downside, the hierarchical structure seems to be a common issue among employees as it tends to obstruct progress.
Salaries: Several reviews pointed out that salaries at GiG were below industry standard and required good negotiating.
Atmosphere: The overall atmosphere at GiG is considered to be enjoyable for many, thanks to great employees, flexibility, free food and team spirit.
Extra Features: GiG's social media platforms show that annual events, such as Easter or World Vegetarian Day, are celebrated in the office, making for an engaging and fun office environment. Additionally, four floors of GiG's other offices, located in the new Pendergardens development, will be developed next year - promising an even more spacious and inspiring environment.
Browse their vacancies here and the company's social media page here.
Do you know our company already?
We are an independent Affiliate Marketing Company based in Sliema (Malta), specialising in acquiring new clients for iGaming companies as well as the financial services industry and operating in German and English speaking markets. Thanks to a team of dedicated individuals, we are able to create high-quality content with valuable information for our readers, and aim to promote a safe gambling experience through honest reviews and guides on brands with nothing less than the highest of standards.
We are always eager to meet more dedicated people who would like to work with us, whether that's in Content, Product Management, Marketing or more…